Vette City USA will live up to its name Aug. 28-31 as thousands of Corvettes descend on the community for the 6th National Corvette Caravan and 25th anniversary of the National Corvette Museum. More than 7,000 people from around the world have already registered, and some caravans started traveling to Bowling Green from California and Western Canada around Aug. 21, helping make this "the world's largest moving automotive event." The National Corvette Museum hosts Caravan every five years as part of its birthday celebration.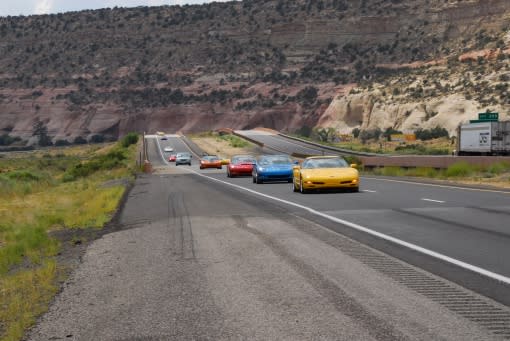 Though most attendees have already pre-registered, you can still register a Corvette on Aug. 27 at the Corvette Museum. 
Celebrating the NCM turning 25 is just one of the highlights of this roving party for America's Sports Car. A concert featuring Jefferson Starship and fireworks display is the evening of Aug. 28 at the museum's amphitheater and is included with registration (the general public can also purchase tickets for $25).
Corvette Museum staff have worked with area attractions to offer a variety of incredible experiences for attendees, ranging from specialty dinners to baking classes and so much more. The museum has a full schedule of activities for birthday celebration. The CVB will also have staff on hand inside and outside the museum to assist with directions, make recommendations on places to check out (including having sample itineraries), and assist visitors however we can.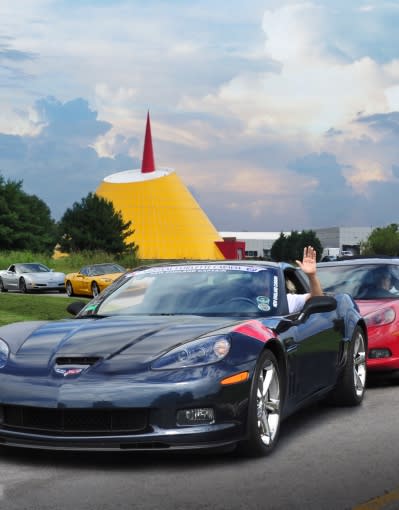 The Bowling Green Hot Rods are even taking on a new name — the Sinkholes — for their Aug. 30 game versus the Lake County Captains. Named after the infamous sinkhole that opened beneath the NCM's Skydome in 2014, the minor league baseball team's special Sinkholes jerseys will be auctioned off during the game to benefit the museum. 
Oh — and did we forget to mention that attendees are going to get to see a couple of 2020 Corvette Stingrays, too? GM is going to have a mobile display highlighting the newest generation Corvette at the NCM, as well! 
We can't wait to see thousands of beautiful Corvettes as they make their way to BGKY.  Download our Visit Bowling Green App from the App Store or Google Play to have all you need to know about where to eat, stay, or play while you're in BGKY!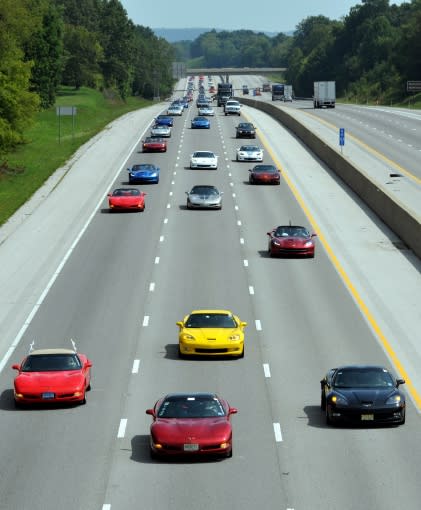 Photos provide by the National Corvette Museum