Spring has officially sprung in the beautiful city of Bowling Green, Ky., and warm weather is finally on its way! We're gearing up for an exciting weekend of events, including boutique vintage marketplaces, rip-roaring sports cars, several live music events and more!
April 27-28
Itching for that next vintage find? It's time once again for the Gyp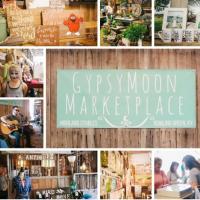 symoon Marketplace at Highland Stables! Regionally known as one of the best barn sales in South Central Kentucky, this event hosts more than 30 vendors with a variety of products crafted and uniquely displayed by artisans, makers, and collectors.
Truly the perfect southern shopping experience, Gypsymoon is overflowing with vintage and antique treasures, local art, and photography, home decor, gifts, jewelry, apparel and more! Enjoy on-site and local food vendors, workshops and live music on Friday. A weekend pass is only $10, and Saturday admission is $5 — don't miss the chance to enjoy and support your local artisan market!
Friday: 12-8p.m; Saturday: 8a.m.-4p.m.
Mayhem 2018
April 28
Get down for a great cause at the 15th annual Mayhem Fest in downtown Bowling Green. Local alternative rock and WKU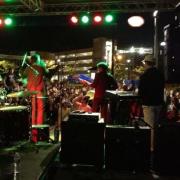 campus station Revolution 91.7's FREE annual music festival will feature headliners J. Roddy Walston & The Business, the southern rockers from Virginia. Other featured artists include local favorites The Josephines, Solar Disco Fire and Internet Boyfriend.
The tunes commence at 6 p.m. and end at 11:30 p.m., so bring your dancing shoes!
Gates will open for Mayhem 2018 at 5 p.m. at the SoKy Marketplace Pavilion, so it will be a rain or shine event! Be sure to check out all the on-site vendors; proceeds will benefit Rainhill Equine Facility, a Bowling Green-based nonprofit charity dedicated to bettering the lives of blind and disab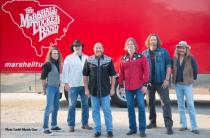 led horses.
If outdoor music isn't your speed, be sure to get your tickets for The Marshall Tucker Band around the corner at our very own Southern Kentucky Performing Arts Center. The show starts at 7:30 p.m. and tickets range from $32 to $67.
Michelin NCM Bash
Started April 26-28
Start your engines for the National Corvette Museum's seasonal on-site event! The 2019 Corvette Stingray, ZR1 was unveiled Thursday, and you can see the restored 1962 Corvette that was damaged in the sinkhole. The Corvette Racing Team is back again with Doug Fehan, Paul Pearson and his seventh generation infotainment/navigation seminar.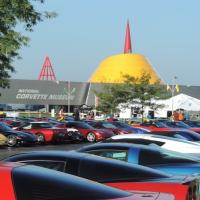 The Ladies' Garage will also be returning this year with an expanded Garage Party featuring the women of GM where you may re-educate yourself on maintenance, engineering, and high-performance driving. Leave the guys at the door; this is exclusive for our speed loving ladies only!
Take a cruise on the guided road tours, try your luck in a raffle or win exclusive memorabilia at the live benefit auction. The on-site tech and mechanics team will be there to answer any questions you might have during your experience.
Onsite registration is available today and Saturday.  
And don't let the big crowds deceive you; the museum is still open for touring. Don't miss your chance to see just as many Corvettes in the parking lot as there are inside! A complete schedule of events is available on the Museum's website.
Looking for other adventures? Check out the Events section of our website to see what else is going on while you #visitbgky this weekend!