The food scene in 'Vette City is definitely another reason to stop and stay the night, but don't get blinded by the first stretch of neon lights. Our Visitors Guide is filled with some of the best restaurants our city and county (and even the state) have to offer, but we wanted to give a shout out to some of our other culinary friends who just haven't partnered up with us for one reason or another.
Here's a look at the top 5 Bowling Green restaurants that aren't in our Visitors Guide … yet.
1. India Oven at 1755 Scottsville Road garnered national attention earlier this year when CNN field producer gave it a shoutout on Twitter. Khushbu Shah posted, "How is it that the best Indian food I've ever had in America (besides Mom's) is in Bowling Green, Kentucky. #mindblown."
If you've never tried Indian food, pop in at lunch time when you can get the buffet. A recent visit to the restaurant found dishes ranging from chicken tikka masala (a chicken breast roasted in a clay oven, then simmered in a tomato & cream sauce) to vegetable samosa (crisp turnovers stuffed with mildly spiced potatoes and peas).
India Oven's full menu has a wonderful selection of lamb, chicken and seafood dishes. There is also an extensive variety of vegetarian options. Visit their website to get a glance at their menu and their hours.
2. Home Café & Marketplace at 2440 Nashville Road is a great casual, farm-to-table restaurant to visit if you and your friends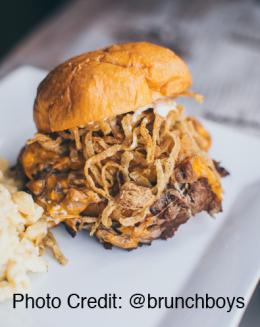 are all in the mood for something different. From pizza to sandwiches to meat and threes, Home Café and Marketplace has something delicious to satisfy your hunger.  
We recently hosted a group of food influencers from New York City, and all were impressed by the pepperoni pizza. The mac and cheese is also a huge hit. Make sure to check out Home Café's website to see what the daily and weekend specials are! And if it's a nice day, make sure to take advantage of Home Café's outdoor seating.
3. Judy's Castle at 1302 US-31 W Bypass is a Bowling Green institution. The diner opened in 1968, and, according to its Facebook page, Judy's Castle has been voted the Best Off-Campus Breakfast by WKU.
The restaurant's motto is "No Hassle at the Castle," and it's the perfect spot to get some good, home cookin'. Whether you want a meat and three lunch plate, a huge slice of homemade pie, or eggs over easy, you'll find some amazing comfort food at this diner!
4. Spencer's Coffee at 915 College St. is a popular hangout for college students and business professionals alike. Conveniently located on the square in downtown Bowling Green, Spencer's is a locally-owned coffee shop that also offers a variety of specialty drinks, baked goods and craft brews.
If you have a bit of time to spend, stop in over your lunch break to get a delicious sandwich or soup. And, of course, Spencer's is the perfect place to pop in for a quick caffeine fix.
5. And now for barbecue… one of the most common questions we get at the Visitors Center is where to get good barbecue in Bowling Green. The answer we most often give is Smokey Pig BAR•B•Q located at 2520 Louisville Road, the place to go for true Monroe Co. style barbecue.
Southern Living actually visited Smokey Pig for a report about this distinct style where the pork shoulder and its accompanying "dip" are king. Pulled pork, smoked chicken, pork chops and hot dogs also round out the menu along with hearty sides, vinegar slaw and great sweet tea.
If you do happen to try any of these places based on this blog, please tell them the Visitors Bureau sent you!