The lazy days of summer are far from over, so to keep you geared up, here's a variety of fun activities and events for you to attend! With more car events than ever before, new exhibits and attractions, there's a guarantee you will be anything but bored. So, check out these top five things to do in Bowling Green this summer!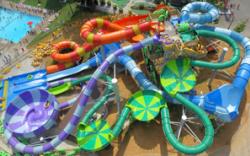 1. Go on a turbocharged adventure with Beech Bend Park Splash Lagoon's new Cyclone Saucers, the FIRST EVER North American installation of ProSlide's Flying SAUCER ride! Fly around the edge of three "flying saucers" at high speeds. At nearly 500 feet long with a 55 foot elevation change, Cyclone Saucers is truly a one-of-a-kind experience. You can also get your adrenaline going with the Polynesian Plunge, or grab a float and relax in their Lazy River. Got kiddos? The Lotta Wotta Island is a family favorite spot for the kids! This children interactive splash pool features a four level play structure and two slides.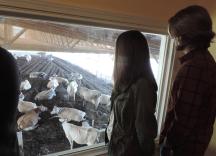 2. Rated the best ice cream shop in Kentucky in 2015 by USA Today, it is no surprise that Chaney's Dairy Barn is one of our favorite summer spots. From food, entertainment, and activities, you won't want to leave! Their homemade sandwiches, burgers, and soups, makes it the perfect stop for a family treat. This summer, you will now be able to see their new robotic milker! This milker has been able to improve the milking process immensely and is one of the highlights of this summers tours! You can also stay for the night and enjoy a kid friendly movie and some treats at one of their Ice Cream & a Moovie nights!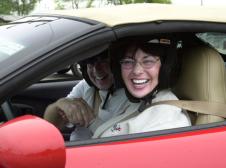 3. What's a summer in Bowling Green if it doesn't involve a Corvette? Even though tours of the Corvette Assembly Plant have been temporarily halted, you can still chat with an expert about what's under the hood at the National Corvette Museum. New to the tour is the Maintenance and Preservation Area where the last of the "sinkhole" Corvettes is being restored this year, the 1962 . Then head over to the NCM Motorsports Park where you can take a hot lap with a driver or get behind the wheel yourself for a touring lap! Talk about the ultimate Corvette Experience!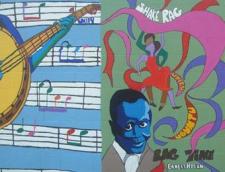 4. History buff? Stop by the brand new African American Museum for a glimpse into the lives of the African American communities in and around Bowling Green! Their mission to recover, document, and preserve the history of African Americans in Bowling Green is fully shown inside the growing museum and in the people that work there. See how the city developed a hospitable reputation for traveling entertainers and how it has evolved from a predominantly white population to a metropolitan area with ethnic and economic diversity.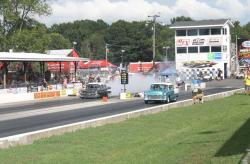 5. If you're a classic car fan, then you have picked one of the best summers to visit Bowling Green! With more Hot Rod and high performance events than ever before, you are guaranteed to have an authentic motorsports experience. It's never a dull moment out at Beech Bend Raceway with several more major events to come in late July, August and September. The 1957 Chevrolet gets its turn in the spotlight at this year's Danchuk Tri-Five Nationals August 11-12 then our hometown Holley Performance Products hosts its popular LS Fest September 8-10.