Visit Bowling Green Meeting Services
The Visitors Bureau currently provides convention services free of charge to meetings and events in Bowling Green that have overnight guests at our hotels. Among the services provided are:
Registration Services: Experienced registration personnel, plastic enclosed name badges or laser stick-on name tags
Promotional Materials: Bowling Green and Cave Region brochures, coupons
Welcome Packages: VIP welcome gifts, delegate welcome kits
Housing: Convention facility information, group rate information
Publicity: News releases, photography assistance, media contacts
Program Planning: Spouse and children's programs, entertainment information service, supply sources
Visitor Information: On-site information at events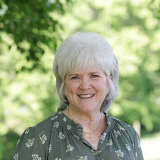 JANET HENDERSON
MOTORSPORTS SALES DIRECTOR
Janet became part of the BG Area CVB team in the spring of 2014 as Group Sales/Services Manager. Small Businessperson of the Year in 2003 from the Bowling Green Area Chamber of Commerce and a Leadership Bowling Green Alumni, Janet is full of enthusiasm for locals and wants to bring in more business to generate an even higher economic impact. With a personal hobby of auto enthusiasm and restoring classic American muscle cars, Janet understands the importance of hot rod culture in the make up of Bowling Green as a destination and is expanding interest among more car groups. Contact Janet if you're interested in bringing your automotive, military, motor coach, or special events to Bowling Green.