On Track
We knew we had arrived at the National Corvette Museum when we saw the yellow dome and red needle next to the shiny silver building. I don't think I'd ever seen so many Corvettes in one parking lot before.
Inside, there were wonderful stories about each car and many had photos of the owners. There was a lot of great history not only about the Corvette, but how it fit into the landscape of the American automobile. Did you know that the name Corvette came from a type of small warship?
We'd reserved Corvette Touring Laps at the museum's NCM Motorsports Park. We approached the track to see a row of gorgeous C8 Corvettes lined up and waiting. The driving experience put us on the Grand Full Course for four laps in a lead/follow format.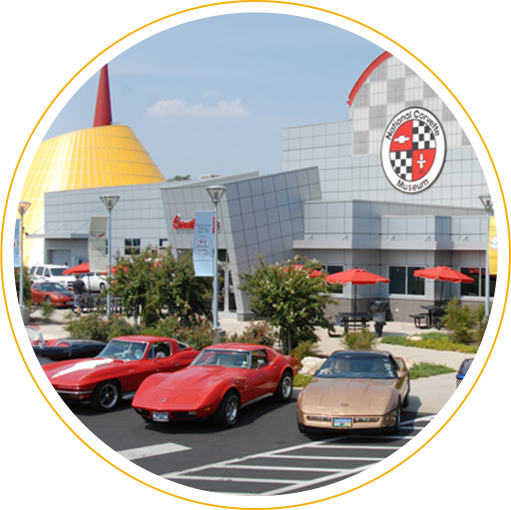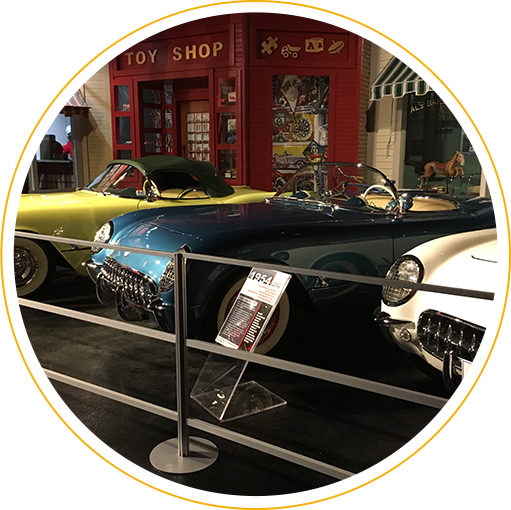 Let me be honest, I was downright giddy. As soon as I sat behind the wheel, it occurred to me that maybe, this was the car for me. Talk about adrenaline-pumping! Even though we didn't reach racecar speeds with this particular experience, my knees were still shaking.
At one turn, affectionately coined "the sinkhole" after the Corvette-swallowing incident inside the museum in 2014, the centrifugal force pressed into me with the persuasion of a mighty ocean wave. We were all cracking up when the driver of our lead car recounted how much we slowed down after that.
The decrease in speed didn't last long. By the time we were on the fourth lap, Jim approached it like a professional. Though he was in front of me, I knew he was beaming during every moment of it.
Jim wasn't done with velocity after the Touring Lap. He opted to ride a go-cart at the new NCM Kartplex where he got to race against other drivers. My wobbly legs and I chose to play videographer to share the experience with the kids.
Jim got his helmet on and loaded into his high-speed go-cart. The course was bordered by tires, and from track maps, it looked like a PAC-MAN grid.
Without hesitation, Jim rocketed forward when the moment came. He was a natural. I wondered if he'd been practicing around the neighborhood at home.