Visiting Bowling Green, KY and spending time in our community like a BG local is important to a lot of visitors. Our locals are our biggest ambassadors and are destination experts when it comes to deciding on where to stay, dine and shop. We chatted with Bowling Green's very own Cheese Queen, Rajna Bulut, on her favorite things about Bowling Green. 
Rajna is our local expert when it comes to cheese boards and her creativity and work is loved by thousands. To her, sharing her love of Bowling Green (and cheese) is very important. It's so important she is opening her own store in downtown Bowling Green, Pastiche. Be on the lookout for the grand opening late summer/early fall. Until then, we will dine and explore BGKY just like she does. Afterall, she created this guide just for you!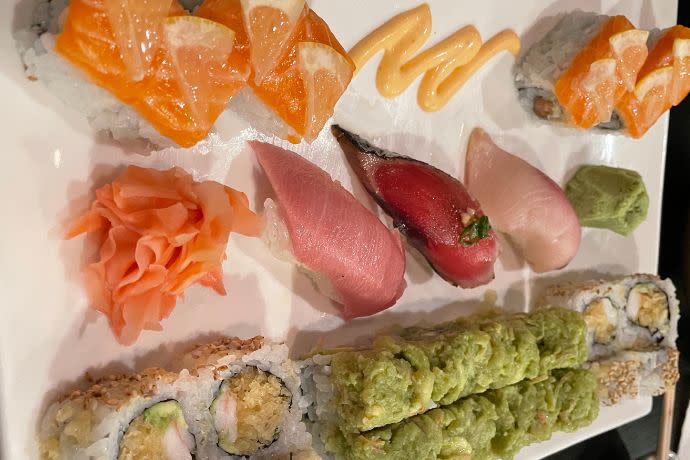 Yuki | 151 Iron Skillet Court
The only traditional Japanese-owned restaurant in the BG area. All of the ingredients are very high-quality and made-from-scratch. They directly fly their fish from Japan twice a week, always providing customers with extremely fresh sushi.
Rajna's favorites: Takoyaki, Manhattan sushi roll and Kama.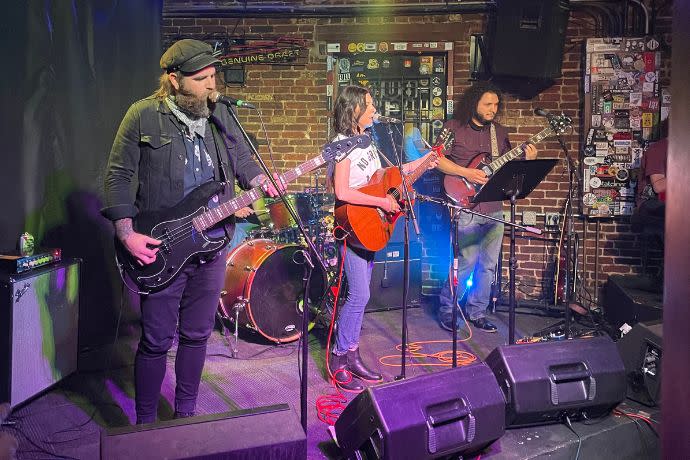 Tidball's | 522 Morris Aly
As they say, "Nationally known yet locally grown," this bar and music venue is what a lot of BG locals will call the heart of downtown. Tidball's is the place to go for live music. 
Rajna's favorites: Tidball's on any given night is a good idea but make sure to attend Live on the Lot. Rajna says Tidball's is the best dive bar in America and will tell you the slushies are a must.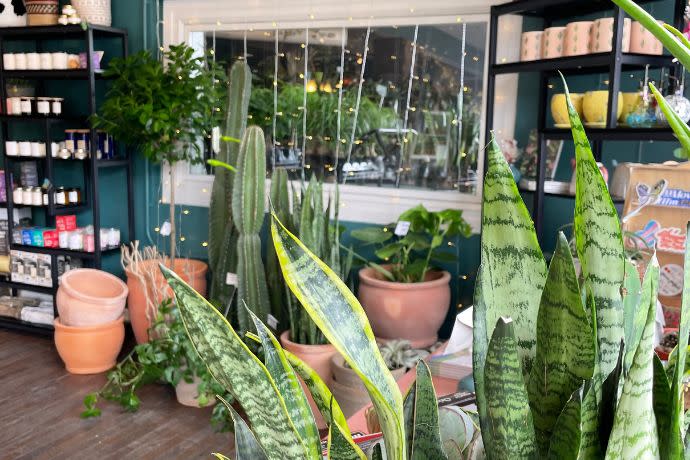 Jules with the Flowers | 802 Broadway Avenue
This small, Bowling Green business located in the heart of downtown specializes in sourcing the best blooms to use in arrangements that fit the mood and need. 
Rajna's favorites: The go-to spot for plants, candles and gifts. Marley Jones, a local artist, also sells her work here and Rajna loves it.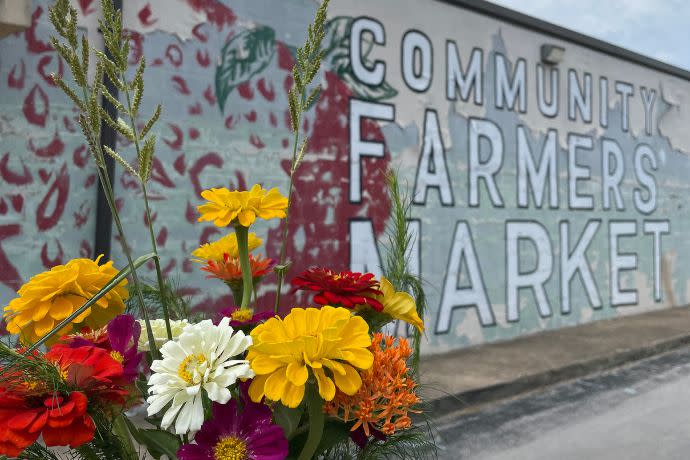 Community Farmers Market | 2319 Nashville Road
This indoor/outdoor market is open year round. Check out this local-loved market and get to know the farmers that make the BGKY region so great. 
Rajna's favorites: The Pie Queen's cinnamon rolls, tomatoes from Need More Acres and  fresh veggies, fresh flowers, handmade jewelry and of course, cheese!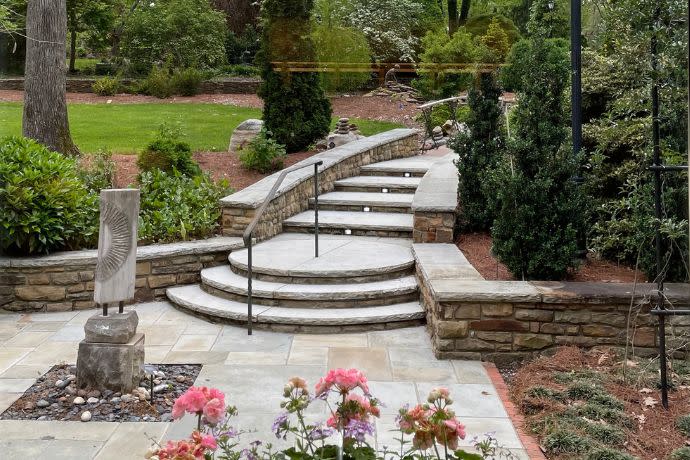 Baker Arboretum/Downing Museum | 4801 Morgantown Road
Breathtaking views, year-round highlights of blooms and foliage and world-renowned art created by Joe Downing will delight visitors to this attraction. The grounds are home to more than 600 species and 1200 varieties. 
Rajna's favorites: Going for a stroll in the arboretum as soon as they open. 
Jackson's Orchard | 1280 Slim Island Road 
This family farm celebrates more than 50 years of harvests. Their market offers mouth-watering fruits & vegetables, honey and in-season specialties. Check out their seasonal annual festivals. 
Rajna's favorites: Apple cider floats and peach ice cream.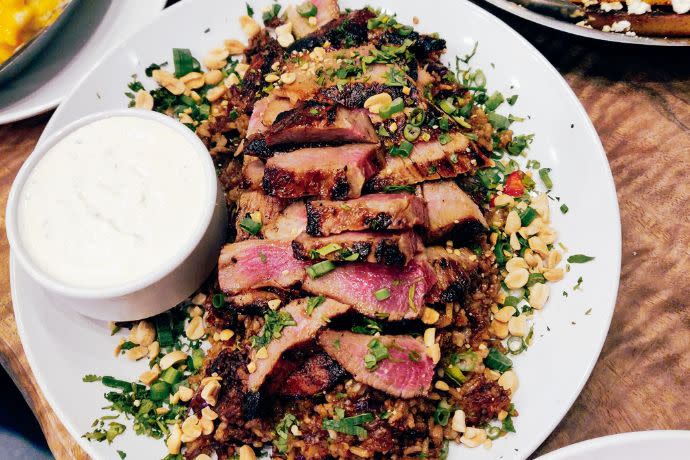 Hickory & Oak | 705 State Street, Unit 54
A steakhouse that is a local hangout to all. Whether you want to sip on cocktails and enjoy appetizers on the bar & patio side or you want to enjoy a nice steak dinner on the fine-dining side, Hickory & Oak is loved by all BG locals. 
Rajna's favorites: The menu switches up a lot but always enjoy an Old Fashioned and their pull apart bread. Also, anything on the rotating dessert menu is always a good idea.
---
Need more ideas? Just head over to our Things to Do and Events pages for all kinds of fun activities. Then, make sure to find a hotel and some great restaurants. 
Make sure to stay in the know on all things BG by subscribing to our monthly e-newsletter, and you can always Request a Visitors Guide to help you plan your next BGKY adventure.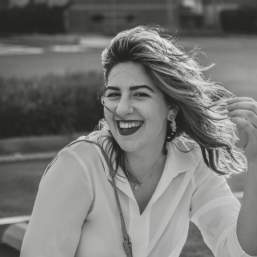 Rajna Bulut
The Cheese Queen of Bowling Green, KY
My name is Rajna Bulut and I am the Cheese Queen of Bowling Green, KY. I arrange, deliver, and present cheese boards for events and gatherings. I am also a managing partner of Pastiche, a bodega in downtown Bowling Green - coming soon! I love my community and I love to give back and make people happy. I cater to anyone who looks to use food as a way to bring people together, no matter how big or how small the occasion. People connect over food, whether it's at the family dinner table or over biscuits and gravy at Sunday brunch. I hope you can feel my love of BGKY through my boards, my store and this guide - feel free to reach out to me!