Congratulations to David Biloz, winner of our
2-day HPDE course giveaway!
Geared for hot rods!
14th Holley National Hot Rod Reunion... 5th Goodguys Nostalgia Nationals... Danchuk Tri-Five Nationals... NMCA Muscle Car Nationals... these are just a few of the big car events taking place in Bowling Green, Kentucky again in 2016! No wonder some folks call us Hot Rod City, USA instead of simply 'Vette City these days. And now that the NCM Motorsports Park has additional opportunities for burning rubber, we're quickly becoming the must-see destination for auto buffs of all kinds.
If motorsports is your passion, drag racing is your addiction or restoration is your hobby, get your tail end to Kentucky this year and see why we're geared for hot rods! 
*The following events are all open to spectators and the general public. Some require registration. 
2016 Events
7th Annual Challenger Fest
April 8-9, 2016
Beech Bend Raceway/ Holiday Inn University Plaza
SpeedysGarage.net
http://www.challengerfest6.com/
Michelin NCM Bash 
April 28-30, 2016
National Corvette Museum
http://www.CorvetteMuseum.org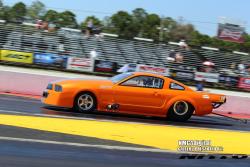 15th Annual NMCA Bluegrass Nationals
May 12-15, 2016
Beech Bend Raceway
NMCADigital.com
Pontiac U.S. Nationals
June 10-11, 2016
Beech Bend Raceway
PontiacUSNationals.com


14th Annual Holley National Hot Rod Reunion presented by AAA Insurance
June 16-18, 2016
Beech Bend Raceway
NHRAMuseum.org
Here's a great recap from our friends at Holley!
35th Annual National Corvette Homecoming & Chevy Invitational
July 14-16, 2016
Sloan Convention Center
CorvetteHomecoming.com
The city of BG looks forward to this event every year when Corvette owners "Come Home!"
The Danchuk Tri-Five Nationals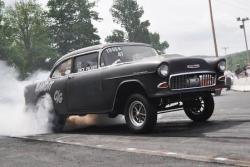 August 12-13, 2016
Beech Bend Raceway
TheTriFiveNationals.com
The inaugural event in 2015 was a huge success! Don't miss it in 2016! A tribute to 60 years of the 1956 Chevrolet brought to you by Woody's Hot Rodz & Super Chevy Magazine, along with our Title Sponsor Danchuk. Don't miss the largest Tri-Five gathering EVER with a Tri-Five only car show, drag racing, autocross, a classic cruise-in to the event, Gasser Gathering, and huge swap meet. 
National Corvette Museum 22nd Anniversary Celebration
September 1-3, 2016
National Corvette Museum
CorvetteMuseum.org
Each Labor Day weekend, the NCM celebrates the Grand Opening of the Museum in 1994 with a participant focused event.  This year focuses on the diversity of the people that Corvette has brought together for a look back on the Museum's history and forward to the future! Unique road tours, "Corvette Hall of Fame" Induction Ceremony, raffles, seminars and more round out 3 full days of Corvette.
Holley LS Fest 7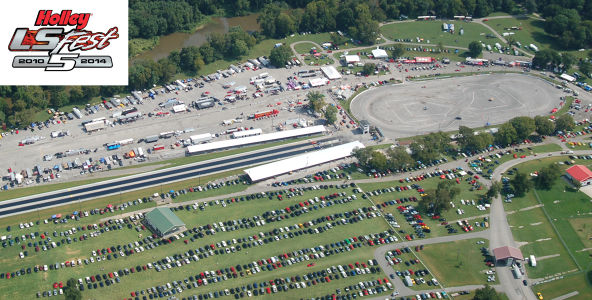 September 9-11, 2016
Beech Bend Raceway / NCM Motorsports Park
LSFest.com
A celebration of everything and anything powered by the incredible GM LS engine! Race cars, street rods, muscle cars, trucks, late models - you name it, if it is being powered by an LS there will be something here for you! Take part in the drag race, autocross, 3S challenge, show-n-shine and more.
36th Buick GS Nationals
September 14-17, 2016
Beech Bend Raceway
GSNationals.com
Buick GS Grand Nationals will be hitting the historic track at Beech Bend Raceway as the Buick GSCA presents its 34th consecutive annual week-long get together in Bowling Green. Included is racing, a car show, and many other auto enthusiast attractions.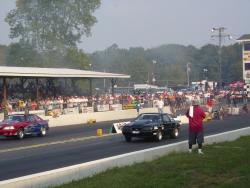 NMRA All-Ford World Finals
September 29- October 2, 2016
Beech Bend Raceway
NMRADigital.com
As the final stanza to the 2016 NMRA points-earning race season, the 18th Annual Nitto Tire NMRA World Finals commence in Bowling Green! This event wraps up the points battles in all of the NMRA's racing classes, and brings the most awesome All-Ford and Mustang action to the quarter-mile dragstrip at Beech Bend Park - the site of many incredible feats in the Mustang world. The first World Ford Challenge was held here in Bowling Green.
Goodguys 5th Nostalgia Nationals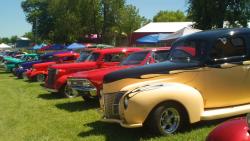 October 14-16, 2016
Beech Bend Raceway
Good-Guys.com
Headlining the 2016 lineup of Goodguys Vintage Drag Racing events is a return to Bowling Green, Kentucky for a three-day festival of speed featuring drag racing in six open classes as well as wild, hair-raising exhibition groups including nitro-burning, ground-pounding Nitro Funny cars, the Ohio Outlaw Gassers and more! 
Beech Bend Raceway hosts regular weekly drag racing events in addition to these major automotive events. Meanwhile, out at the NCM Motorsports Park, opportunities for spectators are available nearly every weekend as most events are open to the public at no charge. For those who want to take a spin themselves, visit the website to learn about Hot, Touring and Parade Laps.

BOWLING GREEN... GEARED FOR FUN, GEARED FOR HOT RODS, GEARED FOR SPEED!