BGACVB Staff
While many of us cover several different tasks, below is a general overview of who we are and each of our main responsibilities here at the Convention & Visitors Bureau. From sales and marketing to media relations and legislative concerns, we are here to serve you! Use the Contact Us form here to send an email directly to our office.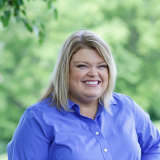 SHERRY MURPHY
EXECUTIVE DIRECTOR
Sherry Murphy joined the Bowling Green Area CVB in November 2018 after serving as executive director of the Elizabethtown (Ky.) Tourism and Convention Bureau for 18 years. She has always had a love for the Bowling Green area, since she is both a native of nearby Logan County and a graduate of Western Kentucky University's hospitality program. During her tenure, the Elizabethtown Tourism and Convention Bureau won the Kentucky Travel Industry Association's Traverse Award for Best of Show for tourism marketing, and Hardin County received KTIA's Kentucky Economic Engine Award given for tourism's major impact on the local economy. Sherry served as chairwoman for KTIA, president of the Kentucky Association of Convention and Visitors Bureaus, and currently serves as a regional representative on an advisory board to the KY Department of Tourism. She is also a graduate of Leadership Kentucky. Contact Sherry for legislative issues (both local and statewide), attraction or lodging development, special tourism project funding, lodging statistics or other related information.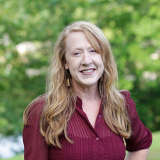 MARISSA BUTLER
HOSPITALITY SERVICES DIRECTOR
From an amusement park attendant to restaurant management and hotel sales, Marissa Butler joined the CVB in June 2007 with extensive hospitality experience. The Nashville, Tenn., native made Bowling Green her home after graduating from WKU in 1998 with a Public Relations degree and a Folk Studies minor. Marissa began as Public Relations Coordinator, then became PR Director in 2008, promoted to Marketing Director in 2012, then promoted to Hospitality Services in 2022. Contact Marissa if looking to learn more about the CVB, how we serve our local community, or ways we can help service your meeting, conference or group coming to Bowling Green.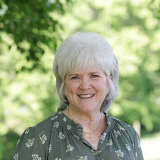 JANET HENDERSON
MOTORSPORTS SALES DIRECTOR
Janet became part of the BG Area CVB team in the spring of 2014 as Group Sales/Services Manager. Small Businessperson of the Year in 2003 from the Bowling Green Area Chamber of Commerce and a Leadership Bowling Green Alumni, Janet is full of enthusiasm for locals and wants to bring in more business to generate an even higher economic impact. With a personal hobby of auto enthusiasm and restoring classic American muscle cars, Janet understands the importance of hot rod culture in the make up of Bowling Green as a destination and is expanding interest among more car groups. Contact Janet if you're interested in bringing your automotive, military, motor coach, or special events to Bowling Green.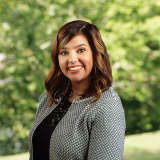 NORA BRYANT
COMMUNICATIONS DIRECTOR
Nora's career comes full circle as she interned for the Bowling Green Area CVB in the spring of 2015 then was hired as the Communications Director in July 2021. After graduation, she began her professional career working for the Lexington (Ky.) CVB. Her love for Kentucky tourism is undeniable and she is happy to bring her passion to Bowling Green and Warren Co. A Henderson, Ky., native, Nora graduated from Western Kentucky University with a degree in public relations and a minor in sales. Contact Nora if you are interested in covering any facet of Bowling Green area tourism or if you have any questions or inquiries regarding the CVB's social accounts.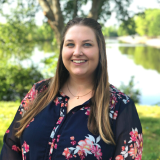 MADISON LINDSEY
MARKETING DIRECTOR
Madison's experience in the fields of broadcasting & marketing will be used to promote Bowling Green as a travel destination. Madison graduated from Western Kentucky University in 2017 after spending her student years working at WKU-PBS, she then moved to Nashville, TN where she spent 4 years as a marketer in the real estate industry before joining the CVB in May of 2022. Madison is responsible for the CVB's partnership and marketing strategy, all paid advertising, and telling the story of BG to our visitors. Contact Madison to promote your business on the website and Bowling Green Visitors Guide, for promotional ideas, or discuss advertising opportunities with the CVB.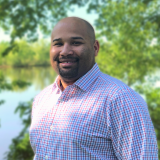 DARIUS CLEMENT
SPORTS SALES DIRECTOR
Darius joined the CVB in April of 2022. A Bowling Green native, Darius attended Campbellsville University on a basketball scholarship and is a two-time graduate from the university with a Bachelor of Science in Business Administration and a Master of Arts in Sports Administration. Before joining the CVB, he spent 7 years as the basketball coach for Campbellsville University. Darius is responsible for leading the bureau's local, regional and national efforts to bring sporting events and tournaments to Bowling Green and Warren County. Contact Darius if you are interested in bringing a sports event to town or looking to be involved with sporting events.