This type of shopping can be a skill. Some may call it a sport. Whether you are seasoned or brand new to it, Bowling Green's Cheese Queen wants you to know it's one of her favorite things to do. Rajna Bulut created this guide for you on her favorite vintage and antique shops in Bowling Green and Warren County. You don't have to be an expert - have fun with it! 
Becky Brooks Vintage | 432 E Main Avenue
An eye-catching carrier of men's and women's vintage clothing, this store is a must to checkout when you are strolling through downtown Bowling Green.
What's nearby?  After shopping, grab a cocktail and/or an appetizer at one of the many food and drink establishments located on the square.
Consignment Corner | 1219 Indianola Street 
This loved store has a wide range of furniture, home decor, antiques, collectibles, bath and kitchen items, jewelry, purses, clothing, shoes, books, local handmade items and more! 
What's nearby? Make your way to local favorite Novo Dolce to grab a bite. 
Fox Hole in the Grove | 105 Main Street, Smiths Grove (pictured above) 
Located in the charming downtown of Smiths Grove, Fox Hole in the grove carries vintage treasures and boasts a mid-century modern vibe. 
What's nearby? Satisfy your sweet tooth with some soft-serve ice cream from Flavor Isle. 
Vette City Antiques | 778 Insterstate Drive
They are more than an antique mall. They have antiques, vintage, collectibles hand-made goods and more.
What's nearby? Take a tour of the National Corvette Museum located just across the street.
Vette City Vintage | 939 College Street
This vintage shop located in the heart of downtown carries men's and women's clothing. Loved by locals, be sure to check out their new storefront when visiting Fountain Square. 
What's nearby? Browse more local shops or enjoy a drink or two at one of downtown's bars and/or restaurants. 
---
Need more ideas? Just head over to our Things to Do and Events pages for all kinds of fun activities. Then, make sure to find a hotel and some great restaurants. 
Make sure to stay in the know on all things BG by subscribing to our monthly e-newsletter, and you can always Request a Visitors Guide to help you plan your next BGKY adventure.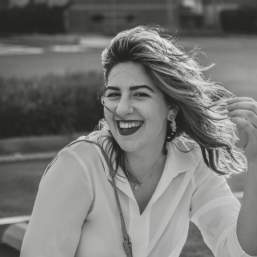 Rajna Bulut
The Cheese Queen of Bowling Green, KY
My name is Rajna Bulut and I am the Cheese Queen of Bowling Green, KY. I arrange, deliver, and present cheese boards for events and gatherings. I am also a managing partner of Pastiche, a bodega in downtown Bowling Green - coming soon! I love my community and I love to give back and make people happy. I cater to anyone who looks to use food as a way to bring people together, no matter how big or how small the occasion. People connect over food, whether it's at the family dinner table or over biscuits and gravy at Sunday brunch. I hope you can feel my love of BGKY through my boards, my store and this guide - feel free to reach out to me!