Alex Stivaletti spends his day running dozens of social media accounts for Holley in Bowling Green, KY. He also has a very active role in the numerous events they host every year (pictured above). Holley's events bring tens of thousands of racers and spectators to BGKY for some of the best auto shows you will experience! When visitors come to town for Holley's shows they always want to know what the locals do. Alex is filling us in on all the spots an auto-enthusiast would like to experience while visiting Bowling Green, KY. Check out his guide below!
---
While I am a relatively new resident to Bowling Green, for the last 7 years, it has been the destination for an annual work trip to Holley LS Fest! After visiting for so many years, it was clear this was the perfect place to live. There is a little bit of everything here in Bowling Green for all hobbies and interests, but the motorsports scene is what grabbed my attention right away. BG is one of those places that is growing fast, but I still get that small-town feel where everyone seems to know each other.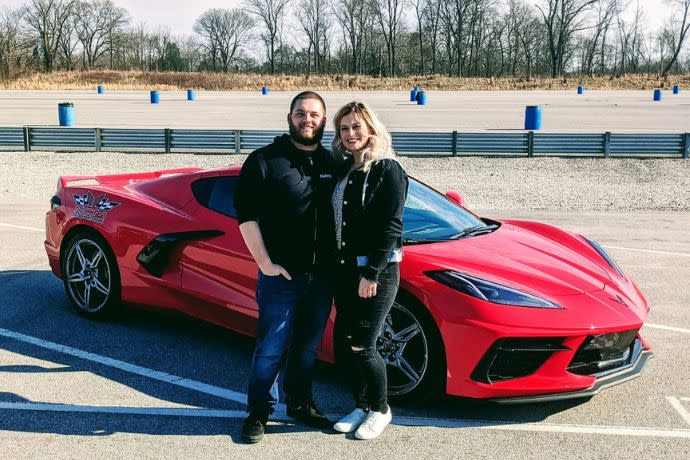 THINGS TO DO
Going for a motorcycle ride/drive – My wife and I are both motorcyclists and I must say that Kentucky offers some of the best riding in the country. Whether you go north, south, east, or west it seems like there is a new experience in every direction. My personal favorite is heading north towards the caves for a little bit of elevation change on twisty backroads, but you can never go wrong with southwest towards Franklin, KY for plenty of wide-open roads and farmland. If you are looking to stay in town for a quick drive or ride, Old Scottsville Road is a Bowling Green staple!
Visiting the Corvette Museum/NCM Motorsports Park – Even if you aren't a car enthusiast, a visit to the National Corvette Museum is a must to learn the history of what Corvette means to Bowling Green. It is definitely what this town is known for! Anytime we have friends or family visiting for the first time, we are always sure to make this a stop. On top of that, NCM Motorsports Park has events nearly every weekend during the racing season that are great for spectating and participating.
Holley Events – I am a bit biased here, but the entire month of September is a BLAST if you are an automotive enthusiast. Holley LS Fest East, Moparty, and Ford Fest at the NMRA World Finals bring tens of thousands of racers, car show fans, and spectators from all over the country to the iconic Beech Bend Raceway Park. There are no other shows like these, they are truly one of a kind and if you have been, you know! If you have not attended, it is highly recommended that you check them out for a few weekends packed full of action and good times.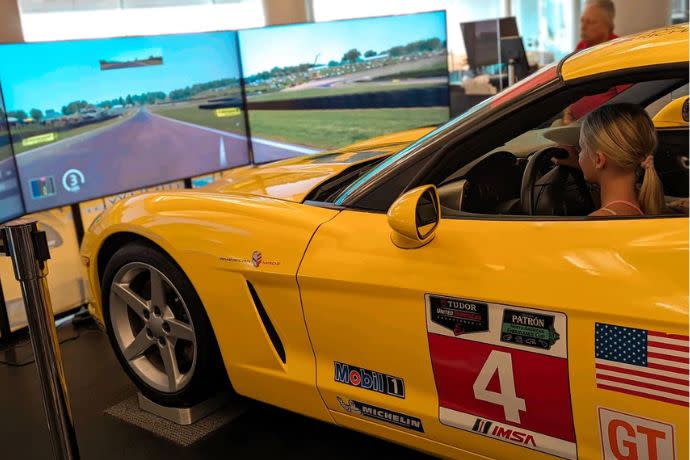 WHERE TO EAT
Doug's Motor City Grill (Breakfast) – Doug's is a weekly tradition for my family and me for not only great breakfast food, but a small-town environment. My daughter's go-to is their French toast, but I personally am a HUGE fan of their cinnamon roll pancakes and hash browns with a side of Irish coffee.
Toro – As soon as they announced Toro was coming to town and hinted at the experience they would offer, I was hooked. This place is perfect if you are into Spanish cuisine and great drinks. My wife and I typically will order for the table with their many "tapas" and share as much as we can. There really isn't anything bad on the menu!
Shogun Bistro (Lunch) – Whenever I leave the office for lunch, it is usually a toss-up between Shogun Bistro and El Mazatlán, but I will lean heavy on Shogun because the portion sizes are quite large and I have a love for fried rice! You can never go wrong with their spring rolls too. If you're in a hurry, they also have the Express drive-through locations too.
Gerard's 1907 Tavern – Gerard's is a great date night spot with an American-style menu and great drink choices. I am a fan of their basil pesto pasta, but they also make some killer sweet potato fries. Location is also key here, because you're a block from the square downtown where there is plenty to do and a few spots for dessert.

WHERE TO STAY
I had family in town and we stayed at an Airbnb by the airport/golf course that was nice, but otherwise, I recommend that everyone stays at the Hyatt by WKU. It's walking distance from campus and downtown so there is plenty to do. 
---
Need more ideas? Just head over to our things to do and events pages for all kinds of fun activities. Then, make sure to find a hotel and some great restaurants. 
Make sure to stay in the know on all things BG by subscribing to our monthly e-newsletter, and you can always Request a Visitors Guide to help you plan your next BGKY adventure. 
Alex Stivaletti
Social Media Manager at Holley
My name is Alex Stivaletti and I am the Social Media Manager for Holley here in Bowling Green. My day job perfectly reflects who I am outside of work as a certified gearhead and automotive/motorcycle enthusiast. BG is a certified car town, the perfect place to be!