Beautiful signage, pristine black fencing and strategically placed trees - the exits along I65 in Bowling Green/Warren County aren't happening by chance, they are well thought out. What's the end goal, you may ask? To entice millions of travelers that drive that specific stretch of interstate to pull off and stop for gas, a bite to eat and/or shop in a community that is cared for and well taken care of by its residents. Aesthetics go a long way in presenting a community to outsiders and there is one man that takes pride in the beautification of Bowling Green, KY. 
Meet Johnny Webb. Although, if you are familiar with Bowling Green and beyond, he may need no introduction. Mr. Webb fell in love with Bowling Green when he attended the Western Kentucky University and never looked back. He is an entrepreneur. He invests in real estate. He served as mayor of the city. His contributions to the community of Bowling Green and Warren County go way beyond a day job. As he served his mayoral term in the early 90s he noticed the importance of looks and aesthetics and how it impacted economic development in his community. He wanted Bowling Green's first impression to be welcoming and inviting to visitors and to people wanting to bring business here so in 1993 he founded Operation PRIDE. According to its website, Operation PRIDE is the leading beautification organization in South Central Kentucky. Not only is Operation PRIDE responsible for BGKY's welcoming exits, they play an active role in numerous beautification projects that make Bowling Green and Warren County a gorgeous place to live, play and work.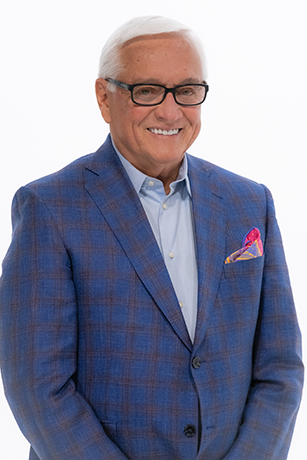 Webb will tell you Bowling Green, KY "punches above its weight." In comparison to cities that are similar, BG typically can brag much more on its parks, attractions, restaurants and industry. Webb loves corvettes and caves, just like any Bowling Green local would, but he also goes on to say how much he loves SKyPAC and the Historic RailPark. He boasts that Bowling Green is home to Fruit of the Loom, WKU and Camping World, to name just a few large employers. As he loves on Bowling Green through his words Webb added that he has traveled everywhere and has yet to come across the feeling and spirit that Bowling Green exudes when you are here. Webb says if he can convince people to get to Bowling Green, whether it's through his words or a welcoming exit, it would be love at first sight. Literally. 
Beautiful signage, pristine black fencing and strategically placed trees will be the first sight for many on I65. Although the project is not complete, it is successfully entering its 4th year. Because of Johnny Webb, Operation PRIDE and many public and private investments, the exits that run along Bowling Green and Warren County will no longer just be exits, they will be entrances into the community Johnny Webb loves the most - Bowling Green, KY.
---
Need ideas on how to spend your time in Bowling Green? Just head over to our Things to Do and Events pages for all kinds of fun activities. Then, make sure to find a hotel and some great restaurants. Want to eat outside? We have blog posts about popular restaurant patios and picnic spots. 
Make sure to stay in the know on all things BG by subscribing to our monthly e-newsletter, and you can always Request a Visitors Guide to help you plan your next BGKY adventure.