GypsyMoon Marketplace is a barn sale hosted in November and April every year by the powerhouse business women at Highland Stables. Whitnee, Angie and Kaleighn are the masterminds behind this fantastic event that brings visitors back to BG year-after-year. They say, "When you shop at GypsyMoon Marketplace, you get creative artisans together, good people, yummy grub and soulful music," it's definitely an event we all want to attend. Not only do they want you at GypsyMoon, they want you to explore Bowling Green, KY while you are in town. See below for the guide they created just for you and your GypsyMoon Weekend! 
---
We love our town!! While Bowling Green and Warren County is a rapidly growing community, it still has a small-town feel. Neighbors helping neighbors, supporting small businesses, and celebrating each other. Quite simply, our community shows up again and again, especially for GypsyMoon Marketplace.
We hosted our first GypsyMoon in the Fall of 2015 on our family farm. What started with a handful of local vendors has now grown to 80+ vendors from all over the country. They set up stunning spaces to display their wares. Thousands travel near and far to attend our show twice a year, in April and November. Our next show will be November 3rd, 4th, and 5th, 2022. This is our Christmas show, so prepare to be wowed and ready to go home and deck the halls. Come see why Flea Market Decor Magazine chose us as one of the top ten indoor markets. And after visiting us at GypsyMoon, you may be wondering what to do next. We've got you covered! Below are just a few of our favorites.
SHOPPING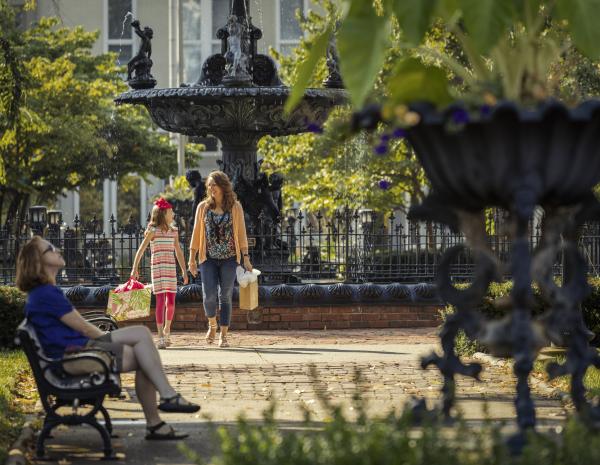 The Purple Door Boutique: the sweetest family-owned business with the most stylish clothes and shoes for every season.
Barbara Stewart Interiors: located in Downtown Bowling Green, they just celebrated their 70th year in business. Go pay them a visit, you won't be disappointed.
MacKenzie's Flowers: So much more than flowers with a beautiful retail store that will wow.
Embellish Home: When we need home inspiration, we pay Natalie and Lisa a visit. Something for every room in your home.
RESTAURANTS


Gerards 1907 Tavern: Another favorite of ours in downtown BG. Hearty pub fare, offered with beer flights and cocktails.
Montana Grille: Definitely one of our favorites. The best food and amazing staff, and the jalapeño cornbread is to die for.
Pub by Novo: Definitely not your average sports bar, try their signature cocktails.
440 Main: Historic downtown BG. Intimate, upscale with Cajun-tinged fare.
Just Love Coffee Cafe: The name says it all, we love them. Do yourself a favor and try the Coco-Loco.

THINGS TO DO
Preservation Tasting Room: Offering 20 taps of beer and wine.
The Flip'n Axe: Indoor ax throwing with professional coaching and family friendly. 
The Reindeer Farm: I mean come on who doesn't love reindeer? Visit Kentucky's first reindeer farm, with many more animals as well.
Gasper Brewing Co: Amazing craft beer, live music, games and so much more.

WHERE TO STAY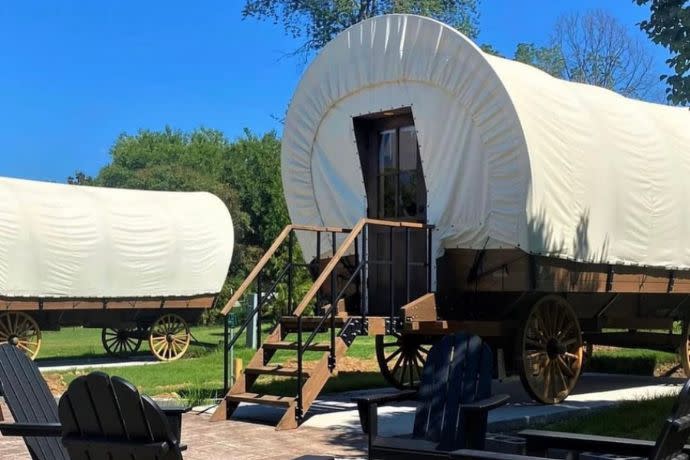 Bowling Green KOA Holiday: Great spot for camping or our favorite Conestoga wagons.
Eight 16: A beautiful historic home in downtown BG.
Holiday Inn University Plaza Hotel: Grab brunch and a round of golf.
The Kentucky Grand Hotel: Definitely lives up to its name located in downtown BG.

So much to see and do, so buy those GypsyMoon tickets and come see all of us!!!!
---
Need more ideas on how to have a great time in Bowling Green, KY? Request a Visitors Guide, and then signup for our monthly e-newsletter.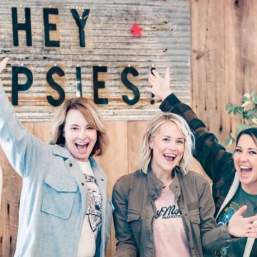 Angie, Whitnee and Kaleighn
GypsyMoon Marketplace
The three women behind GypsyMoon Marketplace and Highland Stables LOVE Bowling Green, KY! It's locals like them that make BGKY a great place for visitors. Angie is the creative mind and dreamer of Highland Stables as an event venue. Whitnee is Angie's daughter-in-law and jumped right on board when Angie asked her to help bring Highland Stables into a new chapter. Kaleighn started helping around Highland Stables at the very first GypsyMoon in 2015, started helping with weddings in 2017 and was brought onto the Highland Stables team full-time in March of 2018.