Road trips continue to drive tourism in Kentucky, and the Bowling Green, Owensboro, & Paducah Convention & Visitors Bureaus have teamed up to help inspire travel to western Kentucky on an Americana-heavy adventure. This is a great trip to consider in 2020, if you're wanting to get out and about for a few days, but not get too far from home. See some great scenery along the way, like the gorgeous photo of I-165 (formerly known as the Natcher Parkway), above, taken by local photographer Logan Fry. 
There are so many great experiences to be had in Kentucky — why not give "Quilts, Cars & Guitars: Kentucky's Americana Way" a visit? If the time is right, head over to our Covid-19 landing page to learn about the steps being taken in Bowling Green to help keep visitors and employees healthy. 
Here are just a few ideas on places to visit and eat as you check out Kentucky's Americana Triangle.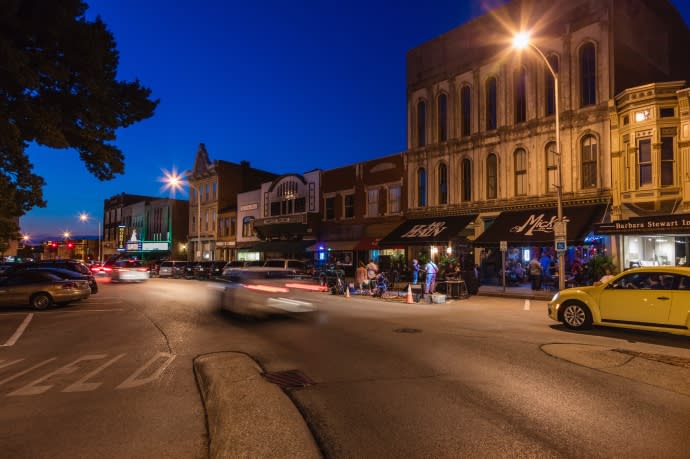 Bowling Green
National Corvette Museum — This home for America's Sports Car features over 70 Corvettes showcased in periodic settings. See mint classics, prototypes, rare finds and racing champs. For an additional fee, take a ride in your choice of one of the Museum's historic Corvettes or try out the new Racing Simulator where you "drive" an actual C6 Corvette. 
Lost River Cave — Kentucky's only Underground Cave Boat Tour awaits you at Lost River Cave & Zipline (zipline reopening 2021). Explore the 60+ acre valley and walk along the Blue Hole Trails as you discover this Kentucky natural wonder. Daylight disappears from view as you board the boat on the river that Ripley's Believe it or Not claims is the shortest and deepest in the world. 
440 Main/Micki's on Main Bar & Grill — Celebrate the spirit of New Orleans overlooking Fountain Square Park. Locally owned and operated since 1998, 440 Main and Micki's on Main Bar & Grill features two restaurants in one location, fine dining or light fare depending on your mood and outdoor patio.
Head to our lodging page for options on where to stay, then check out our itineraries page for more ideas on what to do when you visit.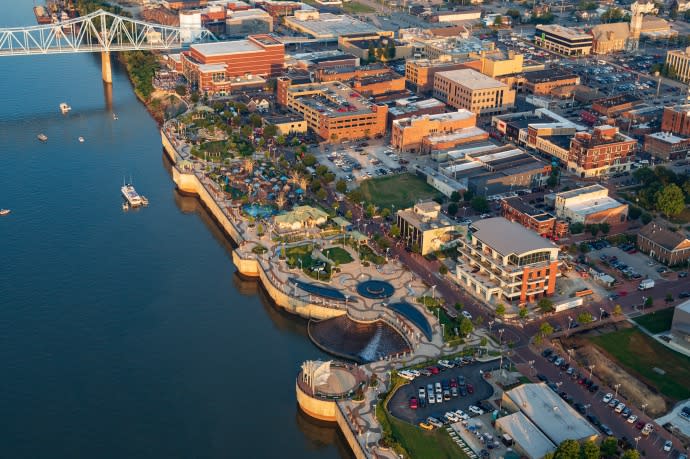 Owensboro
Bluegrass Music Hall of Fame and Museum — Bluegrass music is an American original, and the Father of Bluegrass Bill Monroe grew up just down the road from Owensboro, Kentucky. The Bluegrass Music Hall of Fame and Museum celebrates not only his legacy but the hall of fame pickers from history to the present. 
O.Z. Tyler Distillery — Try America's native spirit at one of the oldest distilleries on the Kentucky Bourbon Trail at O.Z. Tyler Distillery. This hands-on tour explains how O.Z. Tyler combines innovation with history to make its award-winning bourbon. O.Z. Tyler is also home to Duke Spirits, named for actor John Wayne. Hall of Fame Steelers' quarterback Terry Bradshaw's bourbon is also made here.   
Moonlite BBQ — This revered barbecue mainstay is known for its smoked meats — including mutton, an Owensboro specialty and tradition. Moonlite has been serving families and visitors since 1963. This popular restaurant was named as Kentucky's Best BBQ by Southern Living magazine. 
Head over to Visit Owensboro's website for more ideas on where to eat, stay and play.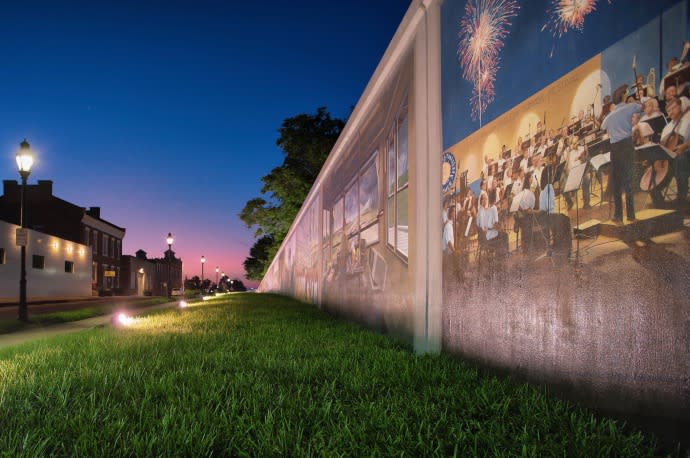 Paducah
The National Quilt Museum — Bringing the art of today's quilters to new and expanding audiences worldwide! This acclaimed fiber art museum features a line-up of globally-inspired, innovative exhibitions sure to inspire quilters and non-quilters alike.
Freight House — As seen on Bravo's Top Chef, Paducah chef Sara Bradley has curated a modern farm-to-table dining experience not to be missed. A Bradley spotlights local ingredients and handcrafted cocktails along with an expansive selection of Kentucky bourbon hence designation as a "Great Bourbon Bar of America" and home to the Paducah Bourbon Society. 
River Discovery Center — Visit the confluence of the Ohio and Tennessee rivers at the historic Paducah Riverfront before touring Paducah "Wall to Wall" Murals and the River Discovery Center. These family-friendly attractions celebrate the rich heritage of America's inland waterways and its interactive water-filled exhibits include a state-of-the-art pilothouse simulator that puts you in the captain seat.
Check out Paducah Creative City's website to learn more about lodging, attractions and restaurants when you take the Americana Triangle road trip. 
Want to stay in the know about all things Bowling Green? Sign up for our monthly e-newsletter. You can also request a visitors guide to help plan your next Bowling Green adventure.