The first African American to produce and star in a Broadway show... the first registered nurse in Western Kentucky... one neighborhood's growth due to the displacement of another... Discover a vital part of Bowling Green's history while learning about our community's Black history when you visit the Shake Rag Historic District.
This neighborhood along North State Street was placed on the National Register of Historic Places in September 2000, recognized for its significance to African American history. The neighborhood developed around a parcel of land known as Lee Square and began to grow steadily after the Civil War and in the early 20th century.
After the loss of another notable Black neighborhood, Jonesville, due to urban renewal and the growth of Western KY University in the 1960s, the Shake Rag neighborhood's significance increased even more.  We offer a self-guided Shake Rag Walking Tour where you can learn more about this community and its name. See how residents and small business owners are revitalizing the area today.
Highlights include:
George Washington Carver Center — Located at 201 State St., the center is on part of the original Lee Square. Bowling Green founder Robert Moore donated the land in 1802 for use as a public square for African American residents. One of the Center's organizers, as well as one of Kentucky's first registered nurses, Ora Porter, is honored with a historical marker and picnic shelter on the same block.
State Street Baptist Church — This is the oldest Black congregation in Bowling Green, organized in 1838. The church building at 340 State St. — a Victorian Gothic Romanesque Revival architectural beauty — was completed in 1898. Formerly the First Colored Baptist Church, the congregation holds worship services each Sunday, with archived sermons and more information available on its Facebook page.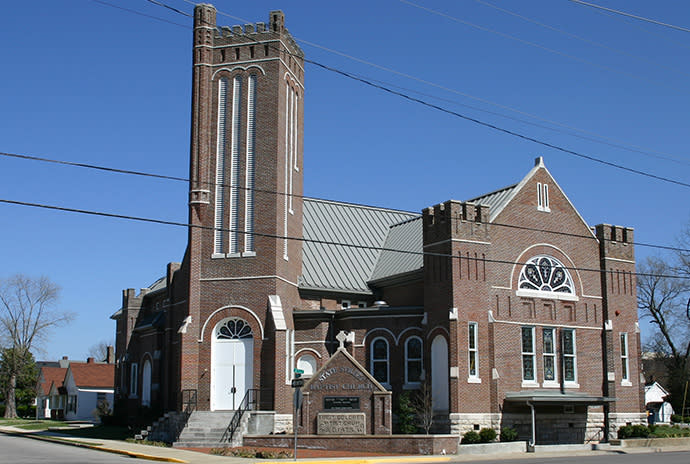 State Street Baptist Church  

Underwood-Jones Home — This Italianate mansion was purchased by Dr. Z.K. Jones, a prominent Black physician, who ran his practice out of an office on the first floor and lived on the second floor of the home until 1977, according to an article on BG Amplifier. The home was built by John Cox Underwood, an architect who was Bowling Green's second mayor, a lieutenant governor of Kentucky and a colonel in the confederate army.

A previous owner noted in the article that it was ironic that a home built by a confederate soldier would ultimately be owned by the popular doctor, who was a son of an enslaved man. The mansion now houses the Montessori School of Bowling Green.

Southern Queen Hotel/Covington-Moses Home — James Covington built his hotel in 1906, catering to Black travelers who weren't allowed to stay in Bowling Green's white-owned hotels. Ray Charles, Chuck Berry, and Ike and Tina Turner are among many celebrities who stayed there, Maxine Ray, a local historian dedicated to documenting African American history, told the Bowling Green Daily News.

Speaking of musicians, a pioneer of ragtime music and Broadway star, Ernest Hogan, grew up in Bowling Green's Shake Rag district and is honored with a historical marker in front of the nearby Historic RailPark & Train Museum.

State Street High School — The gym from the former State Street High School still stands across the street from the George Washington Carver Center. State Street High School was the first public school for African Americans in Bowling Green. Built in 1885, it had 411 students in eight grades by the following year. Students achieved many successes in academics and athletics — more than half of the graduating class of 1929 went to college.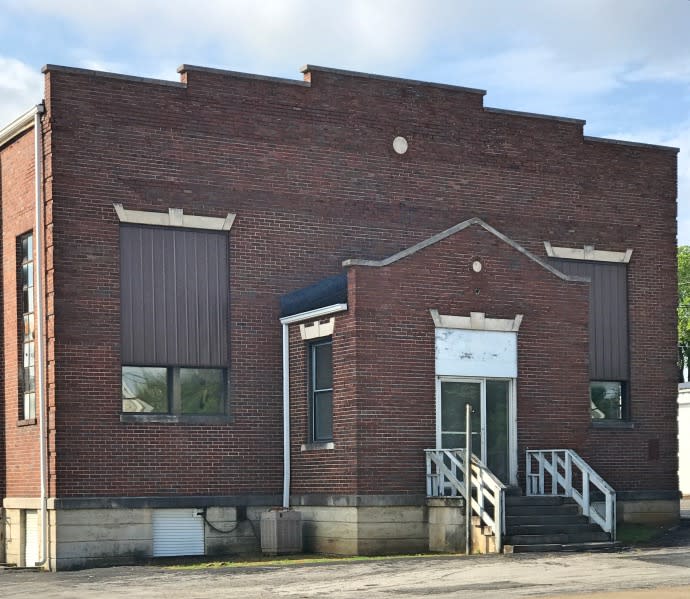 State Street School Gym  

Learn more about other buildings and homes that are part of the Shake Rag Historic District — and then check out some of the new businesses in the neighborhood.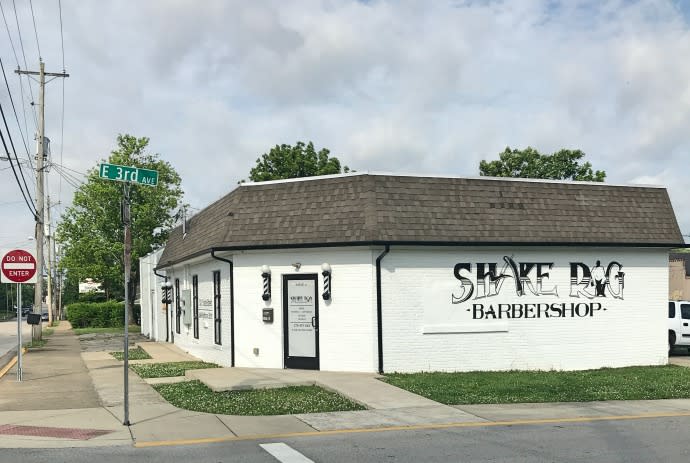 Shake Rag Barber Shop

Need a haircut or shave? Just want to chat with the locals? Make an appointment at Shake Rag Barber Shop or its adjacent beauty salon, 301 State St. This barbershop is also becoming a cornerstone in the neighborhood. You can also see new murals next to the barbershop, including a "World Peace Mural" by Renda Writer on the back of the neighboring Fountain Square Players' building.

Not only is this a great backdrop for photos — the land in front of it has become a gathering spot for community activities, including a Juneteenth Day celebration. There is also a Juneteenth Celebration planned at the SOKY Marketplace, which is near the Shake Rag district.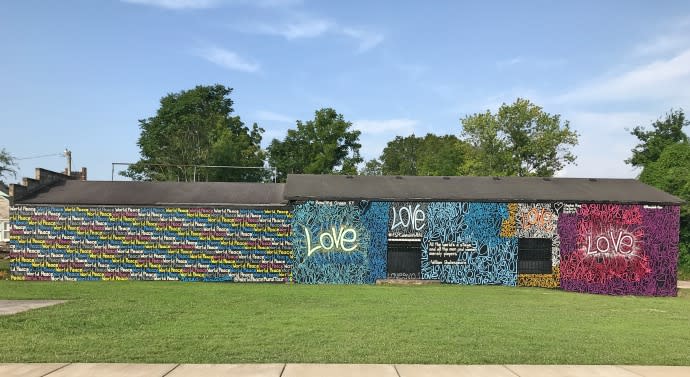 World Peace Mural

Bowling Green's newest brewery Gasper Brewing Co. opened in early 2021 at 302 State St.

For more information and exhibits about local Black history, plan a future visit to the African American Museum of Bowling Green, located on the edge of WKU's campus. The museum is open by appointment. 

Additionally, the SEEK Museum in Russellville offers six historic buildings on two sites that have been restored to tell the unique and buried stories of the area. 

Make a visit to the Shake Rag Historic District as part of your next Bowling Green adventure and experience more of our community's history. Need any ideas on where to stay or eat? We have you covered. Request a visitors guide to help plan the rest of your trip, and sign up for our monthly e-newsletter to stay in the know on BGKY.