If there is one thing for certain it's that you can always find college students attending a fun happy hour or out shopping the latest trends! We have to say, we have plenty of spots for college students to frequent, whether they are wanting to grabs apps and drinks with their friends or they are wanting to find a great boutique bargain. You don't have to take our word for it. We've partnered up with Maggie McDaniel, a hospitality major at WKU, who is sharing all of her favorite spots when it comes to happy hour and shopping as a college student living in Bowling Green, KY. 
The suggestions for happy hour are for college students that are 21 or over. 
---
Happy Hour Hotspots
Hilligans | 1265 College St. | Pictured above
A sporty and upbeat environment, stop by and grab some lunch at their mouthwatering grill. The setting is impeccable with an outdoor deck along with live music and never-ending trivia nights. You can't beat the booming location on College St. Throw on your favorite sports hat and join in on the fun! 
Local Favorites: You can't go wrong when you order a Michelob Ultra bucket for the night or try a signature drink such as the Tequila Sunrise. 
Hideout | 1306 Center St.
If you're looking for a buzzing atmosphere to stop in and have some drinks with your girls or catch up with some friends on a Saturday night while visiting, then Hideout is your place! There is a rooftop to check out the scenery of BGKY, along with theme nights to add some spunk to your night! 
Local Favorites: Hideout Lemonade - a fruity mix of raspberry, vodka, strawberry puree, and lemonade, or keep it simple with a refreshing Vodka Cran! 

The Best BG Boutiques
Pink Lily | 2425 Scottsville Rd | Pictured above
Pink Lily is BG's two-time award-winning boutique here in BG that people can't get enough of. They received the honor of community impact & investment award in 2019 along with the Targeted Industry & Business Award in 2020 and they're just getting started. Take a weekend to de-stress with your crew and indulge in some retail therapy. Pink Lily is booming and ever-growing, come check out their latest line of shoes, apparel and accessories! 
Steel Mill | 651 U.S. 31 W Bypass
Modern fad meets southern chic! They hold some of the newest trend setters that BG has to offer, with a wide range of different fits for your upcoming girls trip to keeping a casual posh for an everyday look. Steel Mill is by far one of my favorites when it comes to staying trendy for all of my college events. 
Backdown South | 433 Park Row
Whether you're passing through or staying for a visit, Backdown South needs to be on your to-do list! They have varieties that differ from hot, cute, to chic and casual. Not only do they sell the most modish pieces, but they have accessories amongst everyday must haves. You'll never leave here empty-handed. You can't beat the location, at our downtown square, and if you happen to develop a sweet tooth on your shopping spree, swing by next door to the Little Fox Bakery, they will sure know a cure!
---
Need more ideas? Just head over to our Things to Do and Events pages for all kinds of fun activities. Then, make sure to find a hotel and some great restaurants. 
Make sure to stay in the know on all things BG by subscribing to our monthly e-newsletter, and you can always Request a Visitors Guide to help you plan your next BGKY adventure.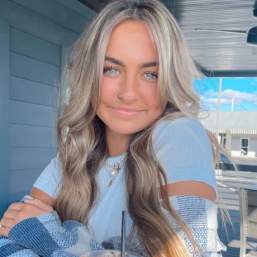 Maggie McDaniel
WKU Student
Meet Maggie! Maggie is from a small town in Indiana but after making the move to become a Hilltopper in Bowling Green she instantly fell in love - who wouldn't? She brags on Bowling Green's diverse mix of excitement and adventures listing some of her favorites like the National Corvette Museum and Lost River Cave. Maggie said if you are looking for a fun weekend away with your besties look no further than this lovable college town she now gets to call home. She wants you to bookmark this page as she loves sharing her favorite spots as well as BG's best kept secrets.