Photo by Molimar Molina Photography 

As the barn wedding craze continues to fill many of the Bowling Green, Ky. wedding venues, the city is becoming a destination for couples looking for unique locales for their weddings, especially those with passions for sports cars, caves or vintage trains. Keep reading to learn more about three of our attractions that offer unusual settings to celebrate your special day. 

Best known for its underground boat tours, Lost River Cave's popularity as a wedding venue continues to grow year after year, drawing couples who want to get married surrounded by nature. Have your ceremony under a canopy of trees on a path overlooking the Lost River. But it's where you'll have your reception that really sets Lost River Cave apart as a venue — the former Cavern Nite Club. Sitting at the mouth of the cave, this naturally air-conditioned dance floor served as a night club for about 30 years, starting during Prohibition in the 1930s. Plan an outdoor Southern wedding knowing guests will be comfortable with the cool breeze from the cave.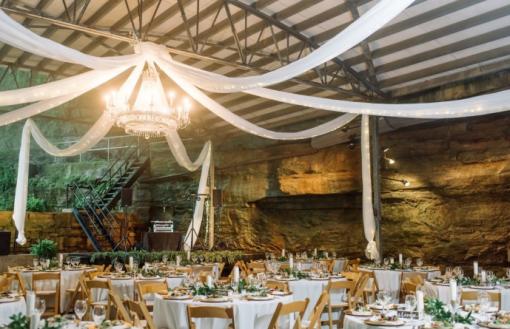 Photo by Karyn Johnson Photography
Couples seeking a vintage feel, or those simply passionate about history, should check out the Historic RailPark & Train Museum. Have a small ceremony on one of the antique railcars, or have a larger ceremony and reception inside the former L&N Depot, an art deco building that opened in 1925. Conveniently located in downtown Bowling Green with lots of dining, entertainment, and a couple of nearby hotels, guests can easily make the most of the weekend. Plus, the historic trains are the perfect backdrop for wedding photos that stand out.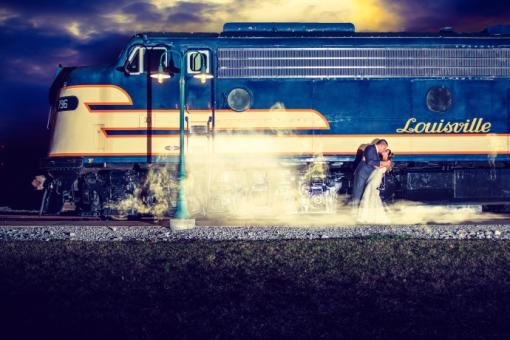 Photo by Bailey Photography & Imaging 
Are you a couple who met over your love of all things speed? Does your fiancé spend every weekend rebuilding cars or racing hot rods? Why not celebrate your big day surrounded by America's Sports Car in the only place they're made? The National Corvette Museum has several options for where to host a wedding or reception, including its conference room, Corvette Boulevard, and inside the Skydome. Speed junkies can even get married overlooking the adjacent Motorsports Park with opportunities to get behind the wheel of a new C8 Corvette!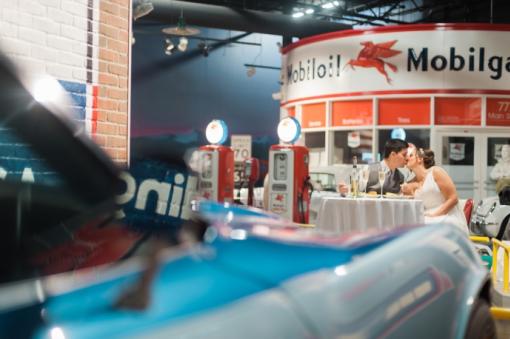 Photo by Loren Gifford Photography 

 

If you need more ideas on hosting the perfect wedding in BGKY, head over to the Weddings section of our website, where you can learn about more venues, houses of worship, and suggested vendors. Call our office at 270-782-0800 to request free Visitors Guides be mailed to your guests. Don't forget to check out hotel and lodging options, and we can even send out an RFP for room rates on your behalf! 

If you're nearby, the first of 2020's wedding expos is this weekend (1/18) with the Southern KY Bridal Expo followed by the Bridal Fest Wedding Expo Feb. 23. BGKY might not be the most traditional locale for a destination wedding — but we have many options to make your wedding day unique.