Beginning in 1997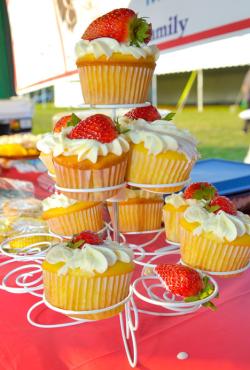 , the BG Community along with various organizations, including most recently the Bowling Green Junior Woman's Club, celebrated the man behind the mix, Duncan Hines, with fun festivities for the whole family at an annual festival! From Uncle Duncan's Duck Derby and a Celebrity Brownie Eating Contest to an outdoor movie, street dance and an 'Adventures in Good Baking' Recipe Contest, these themed activities honored the legacy of Bowling Green's sweetest son and original Kentucky foodie.
Unfortunately, after years of downsizing due to so many competing events, the festival was cancelled in 2020 due to Covid-19 restrictions and concerns.
But now, the City of Bowling Green along with many organizations and businesses are in the planning stages of reviving this beloved community festival for 2023 and beyond! Duncan Hines Days, a community-wide, week-long festival including BGKY's inaugural Restaurant Week, will be June 5-11, 2023. Stay tuned for more information as it becomes available!