In Kentucky, we take our bourbon seriously. From sauces to flights, there are a number of places in Bowling Green where you can experience Kentucky's native drink. Since September is National Bourbon Heritage Month, we wanted to share a few great ways to experience bourbon in and around Bowling Green. 
Bowling Green Pipe & Cigar, overlooking Fountain Square Park, specializes in pairing cigars and pipe tobacco with spirits and offering a place for them to be enjoyed in its smoking lounge. Their bourbon offerings rotate, but Bowling Green Pipe & Cigar tries to have at least 30 different bourbons on hand. Seating is limited, so reservations are recommended.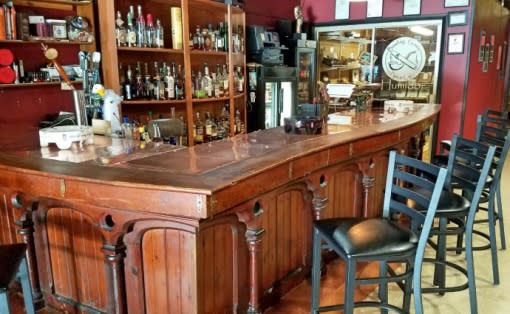 Bowling Green Pipe & Cigar 

 

Preservation Tasting Room & Bottle Shop offers an eclectic mix of bourbons, as well as wines and craft beers. You can sometimes find rare bottles of Pappy Van Winkle to enjoy. Preservation also offers unique cocktails, including an Old Fashioned — a Kentucky classic — on tap.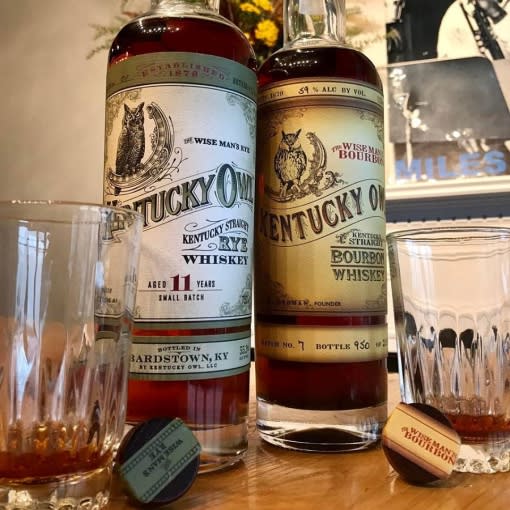 Preservation Tasting Room & Bottle Shop

 

Head 20 minutes south to Franklin, Ky., to visit Dueling Grounds — the closest distillery to BGKY — and see how their Linkumpinch bourbon is made. It is also on the Kentucky Bourbon Craft Trail. Dueling Grounds also features cocktails and often has food trucks on site.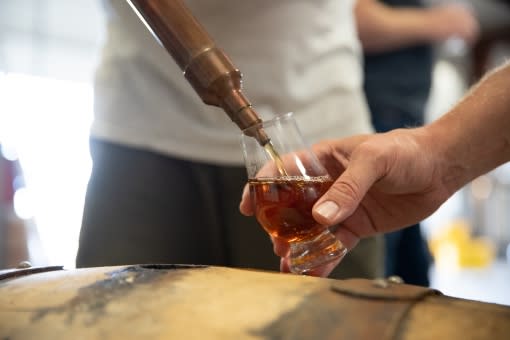 Dueling Grounds Distillery

 

Rafferty's, Double Dogs, and Montana Grille have a variety of bourbons in their bars, but they have a special partnership with Knob's Creek. They feature the Private Select Knob Creek Single Barrel at each restaurant.

Another great restaurant with an extensive bourbon selection is Mellow Mushroom. They boast more than 70 bourbons that includes famous favorites like Blanton's, E.H. Taylor, W.L. Weller, Old Carter and many more. 

If a bourbon sauce is more your speed, Montana Grille is also known for its popular Kentucky Bourbon filet, featuring a rotisserie fired filet slow roasted over hickory wood and basted in a rich bourbon sauce.

And if you like your bourbon a little sweet, Bowling Green has that, too. Head over to Mary Jane's Chocolates for delicious, locally-made bourbon chocolate treats — this sweet shop offers more than traditional bourbon balls among its spirit-centric chocolate selection. Chaney's Dairy Barn even incorporates Kentucky's spirit into its Bourbon Crunch, a bourbon ball ice cream featuring Maker's Mark Bourbon.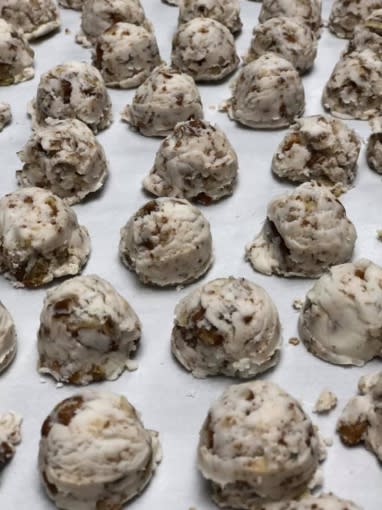 Mary Jane's Kentucky Colonels 

If you do decide to sample some bourbon around BGKY, don't forget to have a designated driver in your party. Uber and Lyft are available in BGKY, as well.

For more ideas on where to experience bourbon in BGKY, head over to our Restaurant and Music & Entertainment pages. Enjoy your bourbon responsibly — if you decide you want to stay the night in BGKY, we have great lodging options, too! 

Need more information? Request a Visitors Guide or subscribe to our monthly e-newsletter to stay in the know.