It's fall in the BG, y'all. Bring on the flannels, pumpkins and apple cider. Who's ready to get lost in a corn maze? Okay, maybe not everyone, but we are more than just that. Seriously, our town was made for this season. From pumpkin patches and corn mazes to horror history and haunted tours, we have all the fall fun. Did we mention it is all outdoors? Bowling Green, KY is SO fall you won't be able to do it all in just one day, you'll want to find a hotel and make it an official weekend getaway!
Three of our agritourism sites love this season and do they show off for you? For sure. Jackson's Orchard, Just Piddlin Farm, and Chaney's Dairy Barn, have activities available for the entire family. There's plenty of room to social distance on these farms, where you might find a corn maze, pumpkin patch or delicious concessions. Chaney's corn maze is a fan favorite and how many other fall farms can you get fresh, homemade, locally-produced ice cream? Jackson's Orchard kicks off their fall festivities with the Apple Festival labor day weekend and gears up for all things orange with their Pumpkin Festival beginning Sept. 25th. Just Piddlin Farm's opening weekend is September 11th - honoring America's fallen heroes on the 20th anniversary of 9/11. BG misses nothing when it comes to fall on our farms.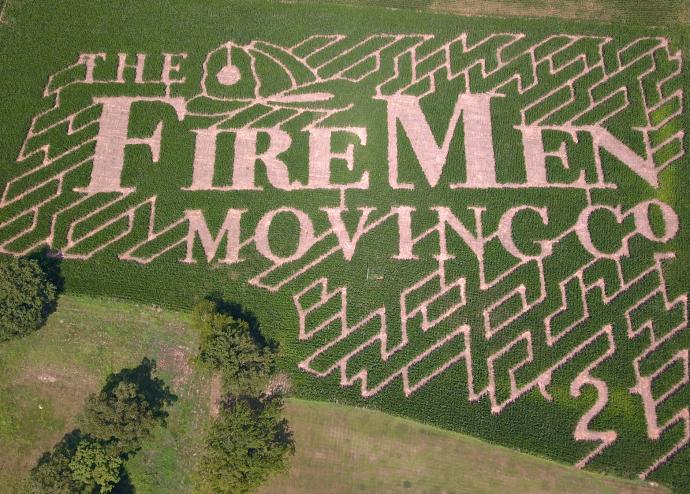 Just Piddlin' Farm's Corn Maze 2021
---
Become one with nature while checking out some scarecrows! Stroll along Lost River Cave's Scarecrow Trail, which runs Oct. 2-24. Local organizations and individuals showcase their talent, creating displays that are fun — and sometimes a little creepy, but always family-friendly and free. You can vote for the People's Choice Award in Lost River Cave's gift shop — where you can also purchase tickets for one of its popular boat tours in support of its nature conservancy efforts.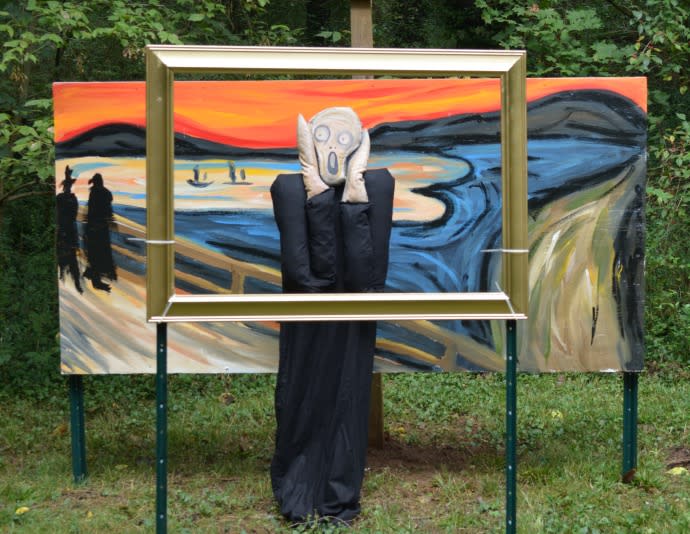 Scarecrow created by Downing Museum/Baker Arboretum
---
UnSeen BG, presented by the Historic RailPark & Train Museum, brings out its haunted, walking tours for the Halloween season. This year will include two tours - we are here for that!
The Scandals & Scoundrels tour will depart from Starbuck's at Stadium Park Plaza. UnSeen BG considers this tour family friendly, but it is at the parents' discretion whether the tour is appropriate for their child. The tour begins promptly at 6:30pm, includes a staircase and walks a total 1.3 miles in intervals. Scandals and Scoundrels launch September 16th and happen on select dates through October 31st. 
The second UnSeen tour this year will be the Pauline Tabor's - XXX Tour, for adults 21 and over. Tour begins at 6.4.3 Sports Bar and will begin at 7pm and includes drink stops. This tour kicks off September 14th and happens on select dates through October 28th. 

UnSeen Bowling Green Walking Tour
---
Find tons more haunts each weekend starting Sept. 24 at Skeleton's Lair, located just 15 miles outside of Bowling Green on... wait for it... Cemetery Road (KY 234). Skeleton's Lair Scream Park is the largest haunted adventure in south central Kentucky and features four, outdoor haunts to explore. We can't think of a better way to celebrate October and fall than with a little scare. This year's park features the Kentucky Chainsaw Massacre.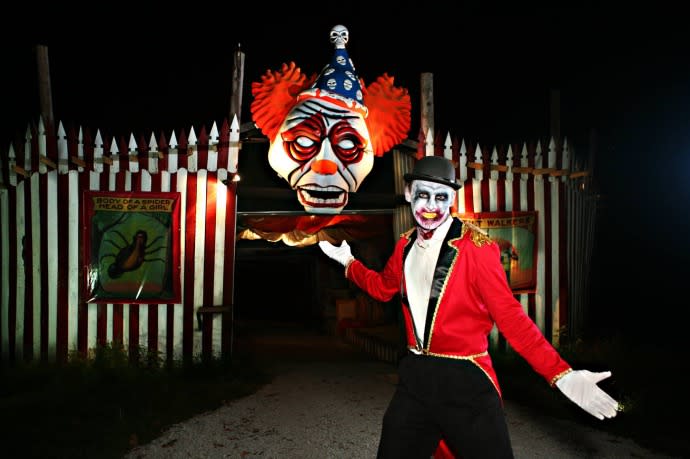 Photo by Skeleton's Lair 
---
The Bowling Green Bourbon & Brewfest offers spirits of a different brand than UnSeen BG and has become an October staple at the Bowling Green Ballpark. Enjoy local Kentucky crafted beers, America's native spirit along with tasting sessions and a VIP experience. We will catch you at this event on October 23rd. Tickets may be purchased online at their website.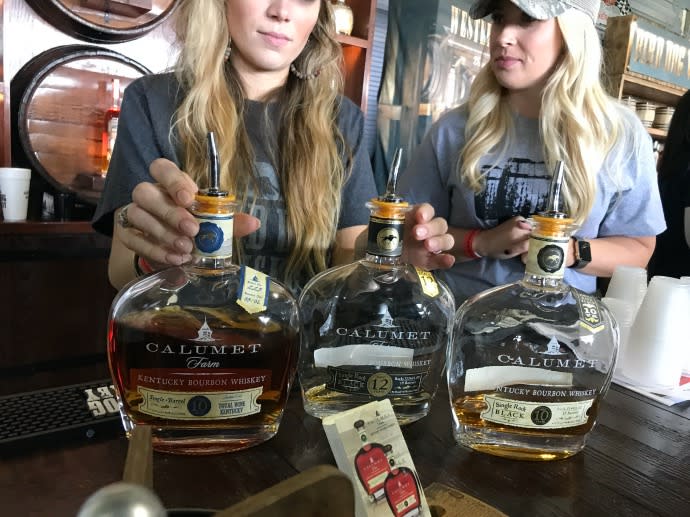 BG Bourbon and Brewfest
---
You can also learn about the Master of Horror, John Carpenter, on our Reel Sites, Reel Scary Tour. The famed horror director, writer, and producer grew up in Bowling Green and even spent a bit of time at Western Kentucky University. We want to see all your horror fun on this self-guided tour, simply tag your pics on Instagram or Facebook with #VisitBGKY!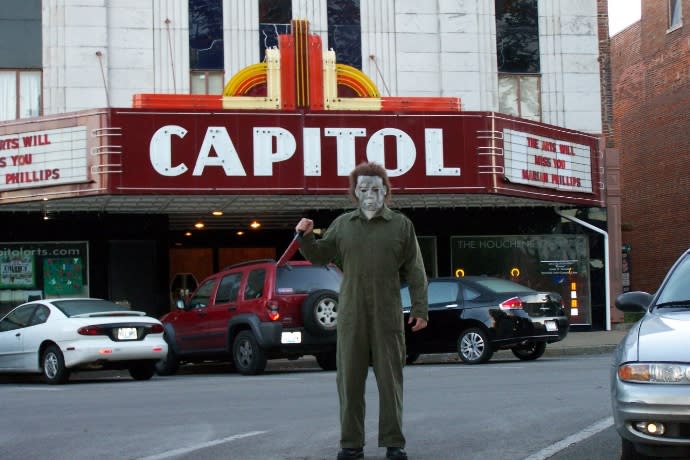 Reel Sites, Reel Scary Tour
---
And how can you come to Bowling Green this fall and not take part in Kentucky tradition? Catch live horse racing at Kentucky Downs September 5th-12th. Bet on those ponies and you may get lucky! There is nothing more fall and more Kentucky than experiencing the speed and sound of the hooves on the track with live racing.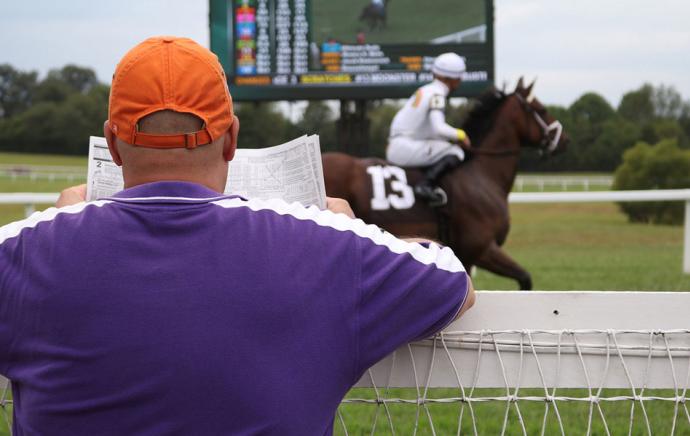 Is your weekend booked yet? We sure made it easy on you. 
We want you to feel safe visiting this fall, please make sure to visit our Covid-19 landing page for the latest updates on mandates and more.
Need more ideas on how to have a great fall weekend? Request a Visitors Guide, and then signup for our monthly e-newsletter.