When you dream of a true Americana road trip destination, you are dreaming of Bowling Green, KY. Caves and Corvettes are the draw but visitors are always pleasantly surprised when they discover we are much more. After a day of driving America's sports car and exploring the world's largest known cave system, Bowling Green visitors can't seem to get over the vast amount of restaurants a town our size has. What surprises them even more is the fact that you are able to choose from a multitude of international cuisines such as Salvadoran, Burmese, Bosnian, Mexican and Greek, just to name a few. Food from all over the world, in a small Kentucky town, but how? Well, it isn't just the restaurant scene. 
In the 1990s Bowling Green's new American population accounted for just 1-3% of the entire population. Fast forward to data from 2016 that states the number increased to 14% of the overall population, the largest percentage of New American residents in any city of Kentucky. Yes, you read that right. The top six regions of origin representing Bowling Green's New American population are Bosnia, Mexico, Sub-Saharan Africa, Iraq and El Salvador. Much of the growth is due to Bowling Green's ongoing efforts in refugee resettlement. Due to the growing population, the city knew they needed to create a safe and welcoming environment for New Americans so they created a new position - the International Communities Liaison.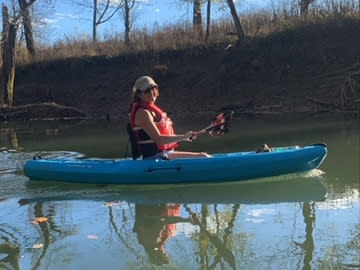 Meet Leyda Becker. Leyda moved from Venezuela to the south central Kentucky region when she was a teenager. Growing up she always thought she would need to move somewhere 'bigger' to experience more of the world and kept that thought even as a young professional. Due to the nature of her job, she was quick to follow up that she now has friends from every continent in the world, except Antarctica. Leyda continued to say she is so thankful for Bowling Green's global experiences while still keeping its small city vibes and calm pace of life.  She loves the spirit of a university town and is always cheering on WKU's Hilltoppers with her family. Leyda and her family enjoy the vast amount of green space in BGKY and they love to hike and explore. Weather permitting, Leyda, her husband and two children will canoe or kayak at Drakes Creek. And the four of them are always on the hunt for what is unique. Her family loves to bike the greenways to a local city park and they love that downtown is walkable and bustling with local shops and businesses. She brags on the cultural opportunities Bowling Green provides her children and says it always surprises people.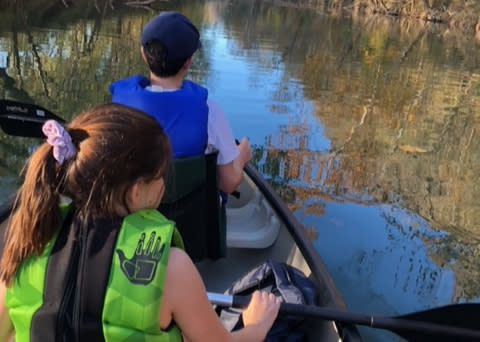 What isn't surprising is Leyda's love for food. In the middle of her interview she actually paused and said, "I feel like all I talk about is food." We definitely don't blame you, Leyda. She shares her love for supporting immigrant-owned restaurants with her family and says she wants her children to be exposed to as many different foods as possible. (Sidenote: For all you parents out there reading this, Leyda said she is very thankful her kids are not picky.) Where some believe you need to travel to a bigger city to enjoy a variety of international cuisines, Bowling Green will prove you wrong.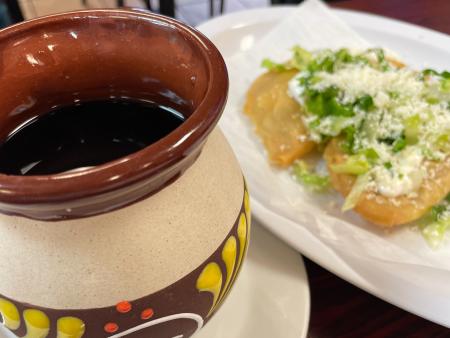 Taqueria Los Vazquez
---
A local's guide to Bowling Green
Leyda Becker-inspired weekend, created by VisitBGKY

Whether you are on the hunt for international dishes or you want a place to kayak with your family, Leyda Becker inspired this guide to help you. Leyda's love for Bowling Green, KY is undeniable and she wants every visitor to experience her city just like she does - filled with family, food, outdoors and global experiences!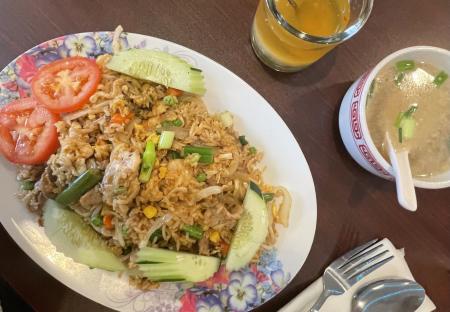 Zogham Khai
Friday
Once you arrive to Bowling Green, make plans to grab dinner at Zogham Khai and then head downtown for dessert. There are plenty of stores to browse and shop while taking in the scenery of historic Fountain Square. 
Saturday
Once you and your family are ready to tackle your BG day, head to the Community Farmers' Market. Spend time outdoors and kayak at Drakes Creek. Enjoy lunch at Taqueria Los Vazquez and head out for a hike at Lost River Cave.  What a day? Don't forget about dinner, Leyda suggests India Oven.
Sunday
Make your Sunday morning leisurely and enjoy breakfast at a local Bowling Green restaurant.  Before leaving town, enjoy a walk and explore at Kereiakes Park or the Loops at Lovers Lane. 
And make plans to come back and see us - there's so much more to do and see in Bowling Green! 
---
Stay in the know on all things Bowling Green by subscribing for our monthly e-newsletter. Need help planning your next BG adventure? Request a Visitors Guide.