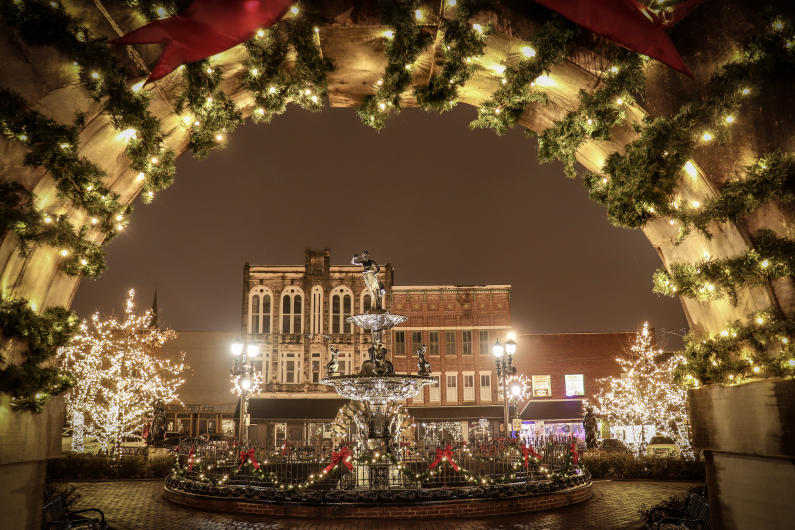 As the Midwest climate attempts to bring South Central Kentucky into temperatures below 60 degrees, there are several seasonal activities around Bowling Green to help visitors get into the holiday spirit! Snow doesn't need to fly to create quintessential holiday memories. As we usher in this magical time of the year, there are several activities to help you embrace the spirit of togetherness - whether you're a fan of cozy indoor traditions or adventurous outdoor outings, Bowling Green has something for everyone.
 
The Reindeer Farm
One of the south's only reindeer farms is located in Bowling Green, Kentucky, and they're celebrating season four of Christmas fun.  It's safe to say that with another year it'll be another sleigh for Kentucky's Reindeer Farm – enjoy live reindeer encounters, wine tastings, holiday comfort food, train rides, costumed characters, shopping in a winter wonderland and much more! Learn more here.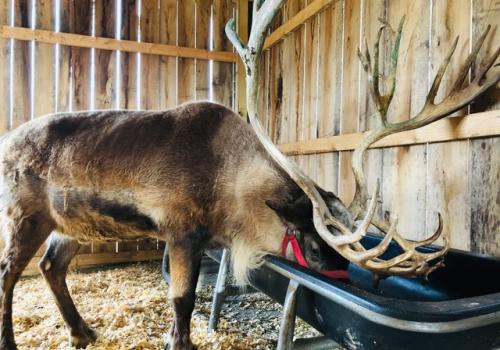 Riverview at Hobson Grove Christmas Market
Make plans to enjoy your holiday shopping in the splendor of Riverview at Hobson Grove Historic House Museum. On Nov. 29 from 10 a.m. to 6 p.m., Bowling Green's favorite historical house will offer a selection of jewelry, books, bath/body products, décor, homemade goodies, and more from local vendors and the museum shop. Admission to the market is free. Learn more here.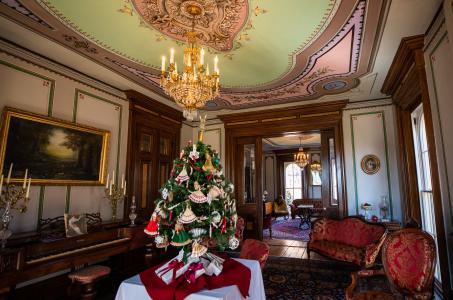 Historic Holiday Tour: Christmas on College Hill
The Landmark Association of Bowling Green and Warren County will celebrate the longest-running annual Holiday Home Tour in South Central Kentucky. This year, Landmark will host "Christmas on College Hill," (a nod to these homes located right off Western Kentucky University) celebrating not only the unique architecture of the College Hill Historic District but also the beauty and warmth of traditional holiday décor - some of the locations even date as far back as 1844. Enjoy touring historic properties and interiors on Sunday, December 3 from 1 p.m. to 5 p.m. Tickets are available on-site on the day of the event, beginning at 1123 State Street. Learn more here.
SOKY Ice Rink
Celebrate the best of holiday nostalgia – the SOKY Ice Rink is back for its seventh season and is even open on Thanksgiving from 1 p.m. to 5 p.m. The rink, located at SoKY Marketplace Pavilion (on the corner of 6th and Center) offers skate rentals with the admission fee. The ice rink even has a Cast Iron Curling League and you can root on teams every Monday night! Check out the holiday schedule and learn more here.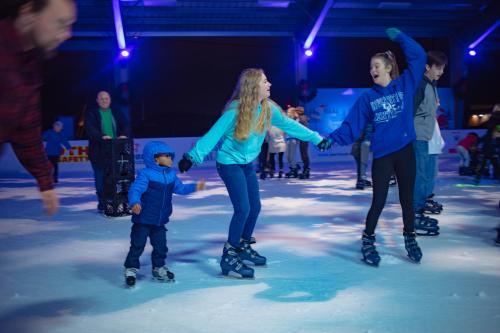 Santa's Lookout 
Enjoy Christmas in the Country! Take a holiday train ride through the countryside – the Lookout Express is revved and ready to take visitors on a ride to the "North Pole" and through a magical display of festive lights. You'll then unload for more fun with a visit to their Holiday Pavilion for tasty treats and visits from familiar winter characters including the Grinch, Elsa, Olaf, and more. Learn more here.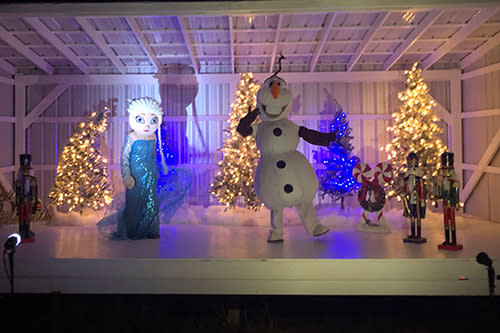 Light Up BGKY
Enjoy some of Bowling Green's well-loved, local Christmas events like never before! Culminated under a new name and identity, "Light Up BGKY" will pump up the holiday nostalgia in Downtown Bowling Green starting Thanksgiving weekend through Dec. 3. Join the Bowling Green community and enjoy lighting ceremonies, shopping and other family-friendly events downtown throughout the week.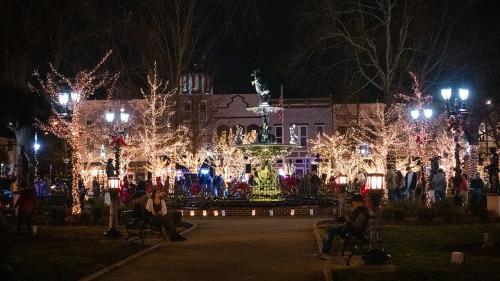 Bowling Green is filled with so many holiday events, like shows at the Capitol Theater and SKyPAC! See our full calendar of events this winter season, or request a visitors guide! Additionally, if you'd like to make plans to dine in Bowling Green during the holidays, please refer to the following information for the day of your choosing - Thanksgiving Day, Christmas Eve or Christmas Day.