Everyone is buzzin' about Bowling Green, KY! It is the place to be - even for tattoo shops! The Mad Tatter in Bowling Green loves being located here so much they wrote about it. They wanted to share with their clients, potential clients and visitors alike their favorite things about the community they love - and why wouldn't they? Check out what the Mad Tatter had to say about BG below. 
---
In the six years that The Mad Tatter's been operating in BG, we've built a strong relationship with all kinds of folks. We've also fallen in love with the city and community. Naturally, most of our staff is from Bowling Green or the Southern Kentucky area.
The Mad Tatter opened in Bowling Green, Kentucky in 2016. We've grown into the largest tattoo and piercing shop around since then, with the help of an incredible city and clientele.
Let's take a look at why The Mad Tatter is so fond of BGKY!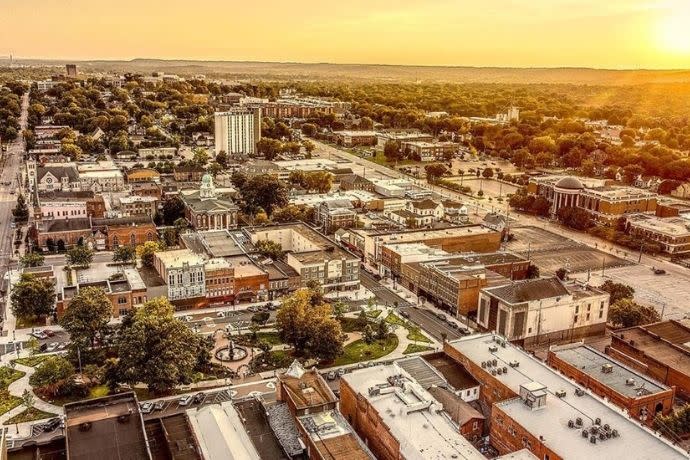 Location
Bowling Green is situated between Nashville, TN, and Louisville, KY. We're a regional hub for the many small, rural towns located across South Central Kentucky and Northern Middle Tennessee.
Accessible to many, BGKY offers a wide range of businesses and shopping options without the need to travel a couple of hours to a major metropolitan city.
Bowling Green's size brings Goldilocks' tale to mind. Not too big, and not too small. BGKY is just right, offering various services and stores without the drag of the big city's hustle and bustle.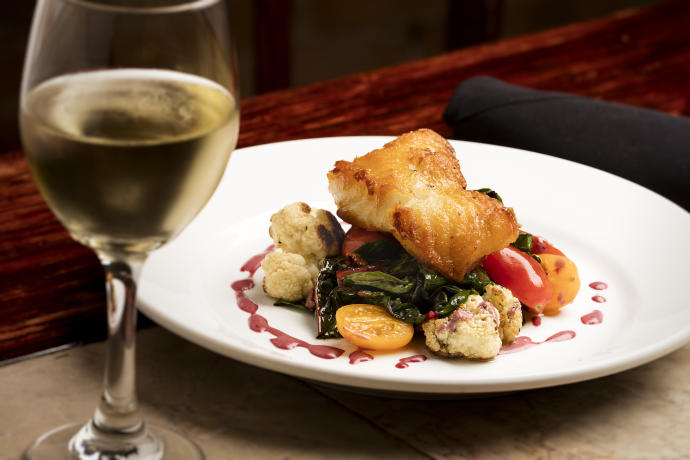 Food options
A local myth in BG is that we have the highest number of restaurants per capita in the United States. It may only be a tall tale, but it's a fun story to tell and definitely conveys the vast number of food options in town!
Of these many cuisine choices, there is a diverse offering encompassing foods from across the globe. Beyond that, there are most likely a few different restaurants to choose from in each category.
There are many independent establishments, as well as smaller chains that still have a small business vibe to them. No matter your food preferences, BGKY is sure to offer something to satisfy your cravings!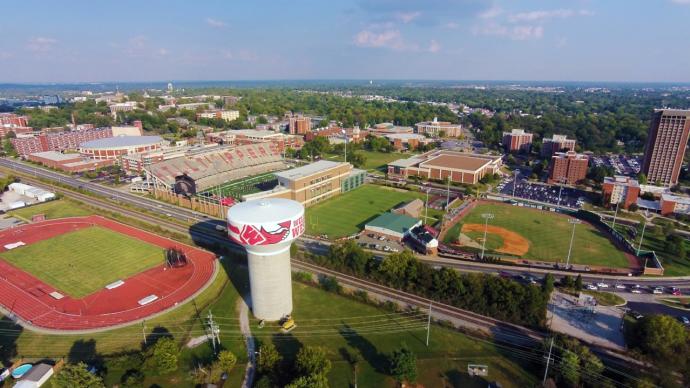 Colleges, students
Bowling Green is home to Western Kentucky University (WKU) which enrolls over 20,000 students yearly. Every fall, a new group of faces flocks from across the state to BG to start their college journey. This influx of young, eager minds adds a certain flair to the city.
College students are eager to learn and experience life on their own. This often leads to entrepreneurship and other creative endeavors that the entire region can enjoy. Graduates of WKU have started many local businesses that we all love!
Here at The Mad Tatter, we offer discounted tattoo rates for WKU students, as well as current and past military service-members. This is just our way of saying thanks for investing in yourself, in your community, and in the safety of our country!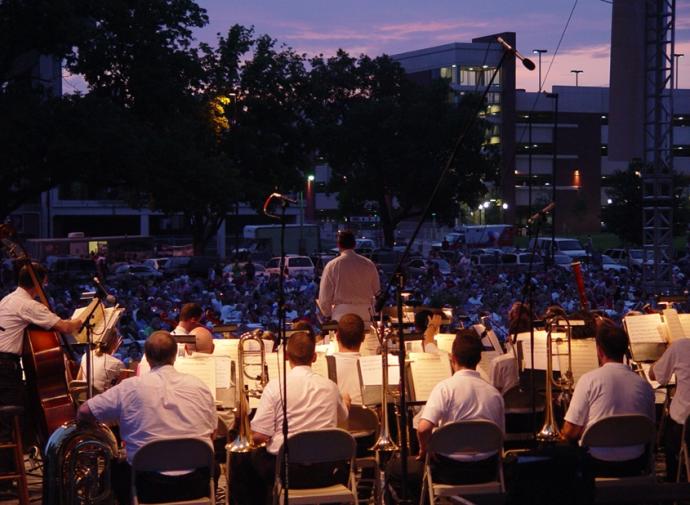 The artistic, music scene
A huge draw to BGKY is its active music and arts scene! We are artists and love being surrounded by fellow creatives. Not everyone may be a tattoo artist, but there is an abundance of art flowing through Bowling Green's streets.
BG is the hometown of many national musical acts including: Cage the Elephant, Nappy Roots and Sam Bush.
It's no surprise that we have some killer local music venues in town. Places like Tidball's are ideal for a night out downtown with some great live music! There are many other spots to check out and plenty of amazing local musicians to listen to.
If you've ever driven past The Mad Tatter, you've likely seen our vibrant mural and all of the assorted graffiti encompassing our building. We're not the only ones– there are dozens of amazing murals and works of art across the city. Many local businesses have embraced murals as a way to beautify our urban environment.
Resilient, Community
Bowling Green has a strong, resilient community comprised of a diverse group of residents. We are #BGStrong, and proud of it! This was never more apparent than after a series of deadly tornados ripped through town on December 11, 2021.
The Mad Tatter was incredibly lucky to be spared from the destruction that took place just yards away from our building. The next morning, the damage across the city was hard to swallow. The Bypass looked like a war zone, with one glimmer of hope in the mass of sorrow– the community coming together.
Before the sun had risen, there were crowds of folks from all backgrounds digging through the rubble and making sure everyone was okay. The residents of Bowling Green and surrounding areas came together to start the clean-up.
Over 6 months later, the power's restored and most of the debris has been cleared away. We've come a long way thanks to our community and the pride they have for BGKY. 
That sense of community isn't limited to the hard times, though. Here in Bowling Green, we also have our own style and a few icons that represent our city.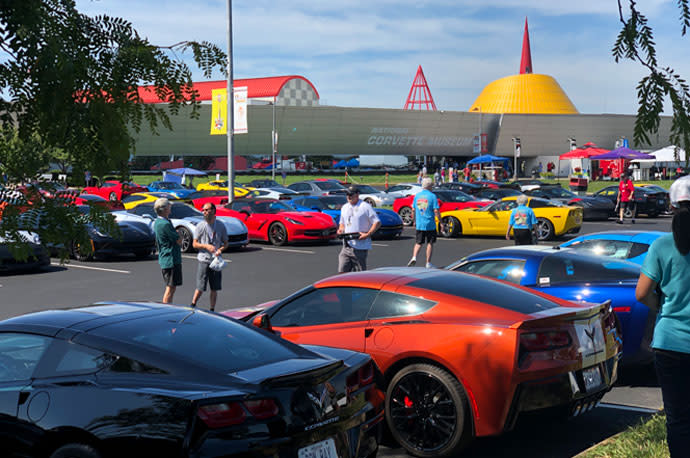 Vette City, USA
BG is the only place in the world where the Chevrolet Corvette is built. Across the road from the Bowling Green Assembly Plant are The National Corvette Museum and National Corvette Museum Motorsports Park.
We're all about our fast cars!
Each year at Beech Bend's racetrack, Corvette owners from across the globe gather to show off their rides and see who's the quickest! In fact, Beech Bend hosts a wide range of motorsport events including the NHRA.
Through good times and bad, the folks who live in or around BGKY can join together to get things done. We look out for one another and help lift each other up to be the best versions of ourselves.
Welcoming of the tattoo industry
A quick drive down the Bypass in Bowling Green will give you an idea of how the locals feel about tattoos. In short–we love them!
The several shops in town are a strong indicator that BG is tattoo-friendly. Beyond the many tattoo businesses, the amount of tattooed residents is reassuring as well.
Many local businesses have no problem hiring employees with visible tattoos. This is likely due to the number of college students and young adults in our workforce. The acceptance of tattoos in local businesses allows people to express themselves how they see fit.
Finally, Bowling Green is supportive of local business owners and the tattoo industry. We have had nothing but overwhelming support from our clients and the community.
Tattoos may have had a negative stigma in the past, but there's no doubt that BGKY embraces body art.
Our amazing clients
Last, but certainly not least, are our incredible clients. Without you, The Mad Tatter wouldn't exist as it does today. From the beginning, we've taken pride in providing quality body art in a comfortable and fun environment. Following this principle has been a key to our success, but we couldn't have done it without our clients.
Our clients have a strong sense of loyalty when it comes to their go-to tattoo shop. We have a high retention rate and many of our clients become long-term, repeat customers.
Bowling Green is a diverse community and that is certainly reflected in our clientele. We love having folks from all walks of life come in and share their stories.
Humans all have a different perspective of the world and we love to hear about them while you're visiting. Each person that comes through the door has their own story to tell and we take immense pride in helping with that process. This is especially true when their tattoo is part of that story.
As artists, we must stay hungry for knowledge and continue to learn and hone our craft. Listening to everyone's stories teaches us many things about life, ourselves, and each other.
---
You can't deny the love The Mad Tatter has for BG. It's no surprise Bowling Green, KY locals are passionate about their city! They love to share their BGKY favorites with visitors and they hope you use their suggestions as a guide while visiting their beloved city. 
Need more ideas on how to have a great time in Bowling Green, KY? Request a Visitors Guide, and then signup for our monthly e-newsletter.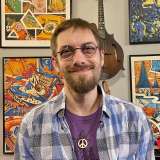 Nate West
The Mad Tatter Shop Manager
Nate West is a Bowling Green native and shop manager at The Mad Tatter– BGKY's largest tattoo and piercing studio. He is an avid live music enthusiast who loves designing and writing content for the web.