Kentucky is synonymous with bourbon, but did you know that you can get some pretty amazing wine in the Bluegrass state? In fact, according to the Kentucky Wine Council, "America's commercial wine industry was born in Kentucky in 1798 when the Marquis de Lafayette's winemaker, Jean-Jacques Dufour, set out into the new nation to find suitable land for growing grapes." 
In fact, by the late 1800s, Kentucky had become the nation's third-largest grape and wine producer, the Wine Council reports, before Prohibition put Kentucky's grape and wine industry out of business.
Warren County is now home to three wineries that are all 20 minutes or less from downtown Bowling Green and feature a delicious variety of wines: Traveler's Cellar Winery, Bluegrass Vineyard, and Reid's Livery Winery. All offer tastings of their delicious wines that you can then purchase by the glass or bottle while also learning about how the proprietors craft their wines.
---
Traveler's Cellar Winery
3220 Fuqua Rd. | Rockfield, KY 42274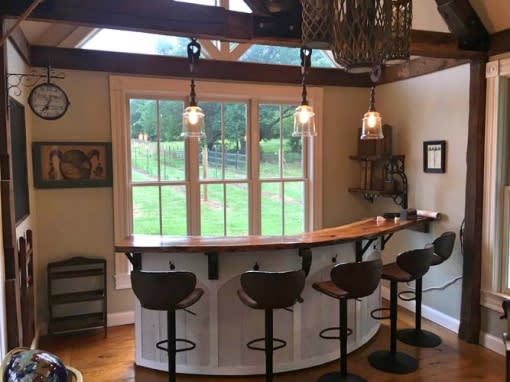 Derrick and Deserea Huff opened Warren County's newest winery in August 2019 — Traveler's Cellar, a boutique, small-farm winery and vineyard. This winery features a custom-built tasting room overlooking the vineyard, or you can buy a glass to drink in the wine cellar or on the patio. 
Traveler's Cellar wine offerings range from traditional grape wines, like its 9802 Shiraz and 2019 Valvin Muscat, to its Tepache — made with pineapple — and the popular Sweet Tea. The winery produces new blends and varieties throughout the year.
Keep up with them on Facebook, too, as Traveler's Cellar hosts events throughout the year. 
Can't visit Bowling Green yet, but you want to give them a try? They ship to more than 30 states.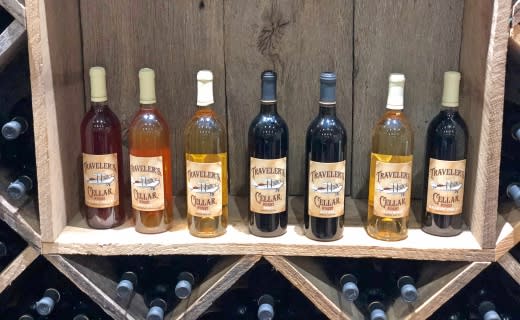 ---
Bluegrass Vineyard
5016 Smiths Grove Road | Smiths Grove, KY 42171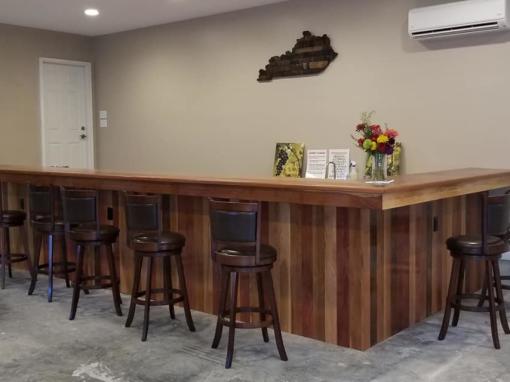 Drew and Jessica Rogers began making small batches of wine in 2011 at their beautiful vineyard in quaint Smiths Grove where they produce small batches of hand-crafted wines. Their vineyard produces nearly 4,000 pounds of grapes annually — and now you can visit their expansive tasting room overlooking beautiful southern Kentucky farmland. 
Bluegrass Vineyard makes more than 20 different wines, ranging from sweet whites and rosés like the Loui (made from Traminette and Riesling grapes), Strawberry and Watermelon to dry reds including the Bluegrass Red (featuring Chambourcin, Villard Noir, and Noiret grapes) and the Mammoth (primarily Merlot grapes) — you can find the full list and description on their website, where you can also get information on how to get their wines shipped to you. 
The Rogers have also opened an AirBnB at the vineyard — what a perfect place for a couple's weekend or a girlfriends' getaway! They host special events and food trucks throughout the year, as well. 
You can also find Bluegrass Vineyard wines in Bowling Green each Saturday at SOKY Marketplace, as well as at retailers across central Kentucky.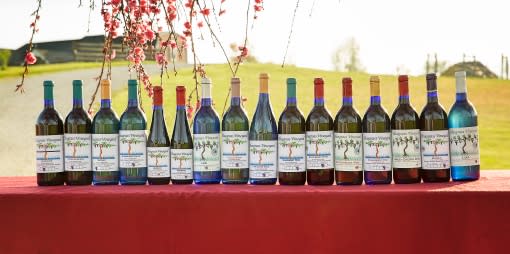 ---
Reid's Livery Winery
430 Nealy Road | Alvaton, KY 42122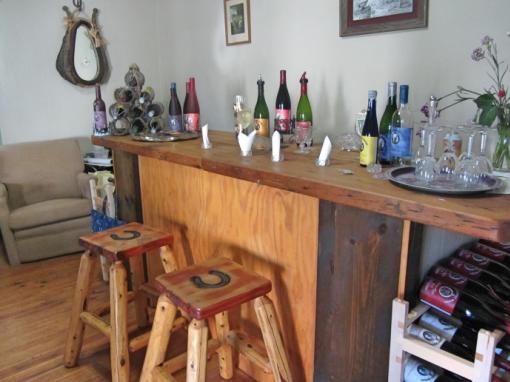 Reid's Livery Winery is equine and wine by design — this farm winery is full of rustic charm and also features horseback riding lessons. Rex and Diane Reid started their winery in 2009. 
This family-friendly winery features about a dozen different wines, including Black Raspberry (a Gold Medal Winner three years in a row; winner of Kentucky Commissioner's Cup for Boutique Wines), Silver Streak (a white wine made from Moore's Diamond Grapes that won awards at Wines of the South, Western Kentucky Winery Contest, and Florida International), and Peachy Keen (which won the White Fruit Category at the 2012 American Winery Contest in Sonoma, Calif.). 
Relax and enjoy a glass of one of these wines in beautiful Alvaton. You can also find Reid's wines at the Community Farmers Market, open on Tuesday afternoons and Saturday mornings.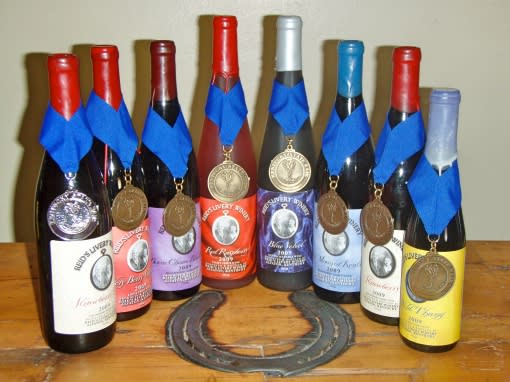 Bowling Green has a vibrant agritourism scene, and these three wineries enhance that experience. There are plenty of great places to stay in and around Bowling Green, too, so take your time in Warren County as you explore Traveler's Cellar Winery, Bluegrass Vineyard, and Reid's Livery Winery. 
Need more ideas for what to do when you visit Bowling Green? Request a Visitors Guide and stay in the known by signing up for our monthly e-newsletter. Cheers!